Brandon Zech and William Sarradet on some tricky architectural paintings, a Dallas cohort in the Panhandle, and fantastic use of an unexpected space in Houston.
"I love the use of these weird, awkward spaces, where people can have unique experiences."
For last week's Top Five in which Christopher Blay and Christina Rees present a group show in Houston we've been waiting for, a new wave in Galveston, and new work by a Dallas-based artist who's influenced a generation, please go here.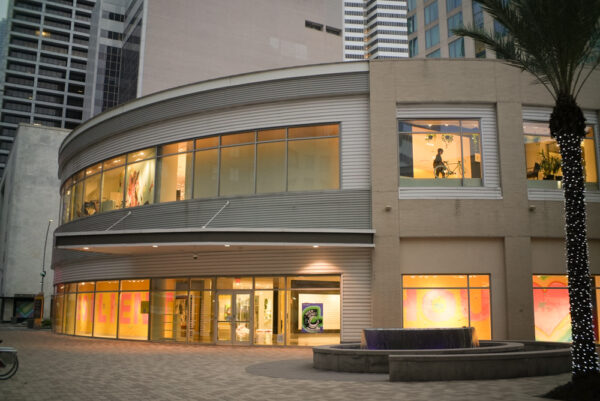 1. Collect It For the Culture III
January 29 – February 28
1201 Main Street (Houston)
From the organizers:
"Black Buddha Creative Agency is excited to announce the third installment of Collect It For The Culture. Over 30 Texas-based artists have been selected by artist and curator Robert Hodge in the areas of sculpture, photography, painting, film, and installation. First time exhibitors will occupy the space alongside accomplished professionals creating opportunities for both budding and established collections."
For a recent Glasstire photographic walkthrough of this exhibition, please go here.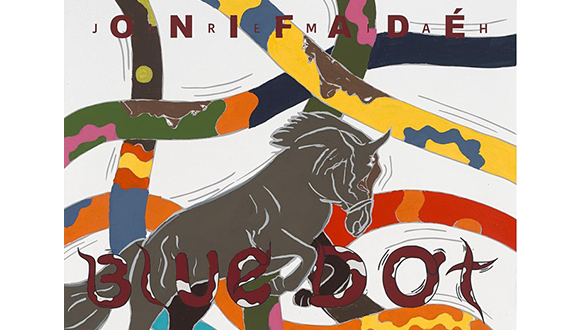 2. JEREMIAH ONIFADÉ: surreal figures
January 9 – March 27
SITE131 (Dallas)
From the gallery:
"Introducing a young Nigerian American artist now living in Dallas in his first solo exhibition,  JEREMIAH ONIFADÉ: surreal figures. Capturing what he keenly remembers from his native country, Onifadé's narrative paintings serve as charming stories about the life he left."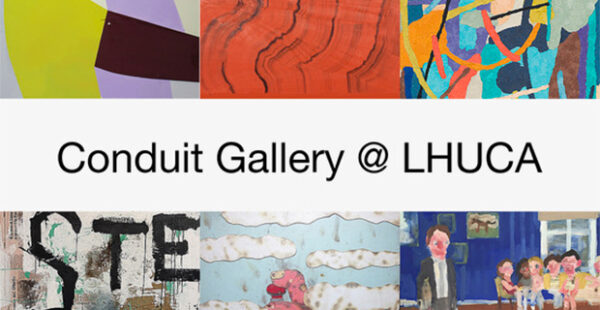 3. Conduit Gallery at The Louise Hopkins Underwood Center For The Arts (LHUCA)
February 5 – March 27
LHUCA (Lubbock)
A group exhibition featuring artists from Dallas' Conduit Gallery.
Artists include Marcelyn McNeil, Annette Lawrence, Jules Buck Jones, C. Meng, Lance Letscher, J.C. Fontanive, Kirk Hayes, Stephen Lapthisophon, Jennie Ottinger, Vincent Falsetta, and Susan Barnett.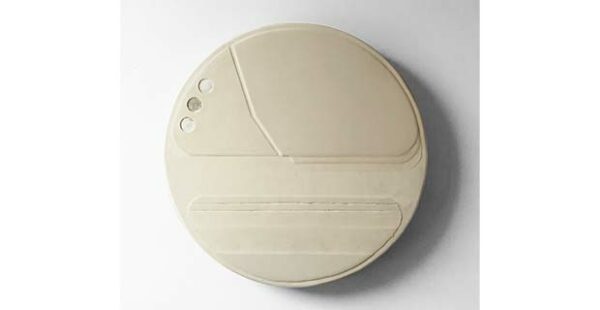 4. Bret Slater: Regen
January 12 – February 6
Liliana Bloch Gallery (Dallas)
From Liliana Bloch Gallery:
"The Liliana Bloch Gallery is pleased to present a new solo exhibition by Bret Slater entitled Regen. Regen is a return to directly utilizing the formal language of industrial objects, as well as the relationships between one object and another, from the vast and urban environment of New York City that surrounds the artist each day.
"Slater states: when I see a form that captivates me, be it that of a machine, automobile, well-designed architecture, jury-rigged structures, or makeshift objects, I can feel truly connected to both myself as well as something bigger, or at least, something pertaining about story or source that is other than mine, with its own history."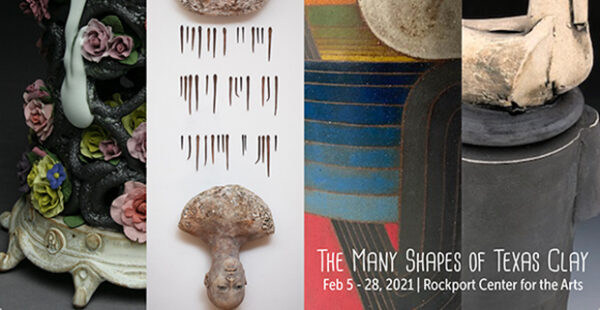 5. The Many Shapes of Texas Clay
February 5 – February 28
Rockport Center for the Arts
From Rockport Center for the Arts:
"Although The Many Shapes of Texas Clay artists come from varied backgrounds and training, they all share a similar love of art and expression through their clay creations. The Feb. 5–28 Rockport Center for the Arts' (RCA) show features four Texas clay artists, each bringing their unique perspective of the medium: Alejandra Almuelle and Rory E. Foster from Austin, Roy Hanscom from Houston, and local favorite Stan Irvin of Rockport."