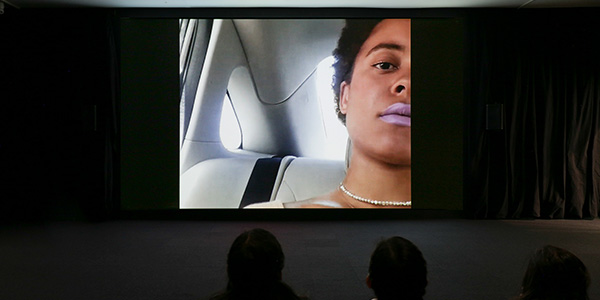 The first authorized showing of Arthur Jafa's video Love is the Message, The Message is Death will be live streamed by the Dallas Museum of Art (DMA), one of 13 institutions world wide hosting the stream for a 48-hour period beginning Friday, June 26, at 1:00 p.m. CDT. The stream will be available here.
"I am thrilled for the opportunity, finally, to have as many people as possible see Love is The Message, The Message is Death," says Jafa.
Other participating institutions include Glenstone Museum; High Museum of Art in Atlanta; Museum of Contemporary Art, Los Angeles; Studio Museum in Harlem; Julia Stoschek Collection Berlin; Luma Arles and Luma Westbau; Pinault Collection in Paris and Palazzo Grassi in Venice; Stedelijk Museum in Amsterdam; and Tate in London, all of whom have an edition of the video work. The streaming project was organized by the Smithsonian American Art Museum and the Hirshhorn Museum and Sculpture Garden in Washington, DC.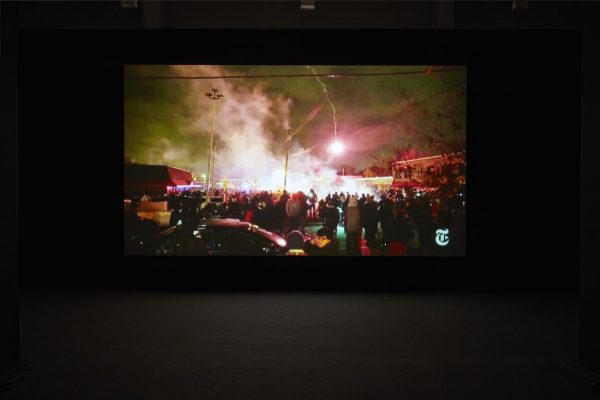 The DMA's acquisition came in 2017, a year after the work was created, and was part of the DMA's exhibition Truth: 24 frames per second, a survey of the DMA's film and video collection.
States Dr. Agustín Arteaga, Director of the DMA: "Through the presentation of works of art and the dialogues we create around them, museums can serve as powerful platforms to deepen public engagement and understanding of pressing issues and the truth of our histories. Arthur Jafa's Love is the Message, The Message is Death presents an expansive view of history that challenges viewers to reckon with uncomfortable and disturbing truths. We are proud to collaborate with Jafa and peers around the world for this global initiative that broadens the reach and impact of this important work and the issues it illuminates nationally and within our Dallas-Fort Worth community."
Love footage includes video of the then police officer Eric Casebolt's violent arrest of then 15-year-old Dajerria Becton at a McKinney pool party in 2015. Says the DMA's Senior Curator Dr. Katherine Brodbeck: "Not only does the film have incredible national relevance during this pivotal moment of reckoning with systemic racism, but it has powerful resonance locally through its depiction of brutal events that took place in our own community. We look forward to sharing this work with an even wider audience following its 2017 presentation at the DMA."
Post streaming, Jafa will be a part of two roundtable panel discussions on Saturday, June 27, and on Sunday, June 28, at 1:00 p.m. For Saturday, the panel will include Peter L'Official, Josh Begley, Eleeza Kelley, and Thomas Lax; on Sunday the panel includes Aria Dean, Rashaad Newsome, Isis Pickens, and Simone White. Both discussions will be moderated by Tina Clampt, and can be joined here.
For more information about Love is the Message, The Message is Death, please visit the DMA's website here.
Arthur Jafa (b. 1960, Tupelo, Mississippi) is an artist, filmmaker, and cinematographer. Across three decades, Jafa has developed a dynamic practice comprising films, artefacts, and happenings that reference and question the universal and specific articulations of Black being. Underscoring the many facets of Jafa's practice is a recurring question: how can visual media, such as objects and static and moving images, transmit the equivalent "power, beauty and alienation" embedded within forms of Black music in US culture?