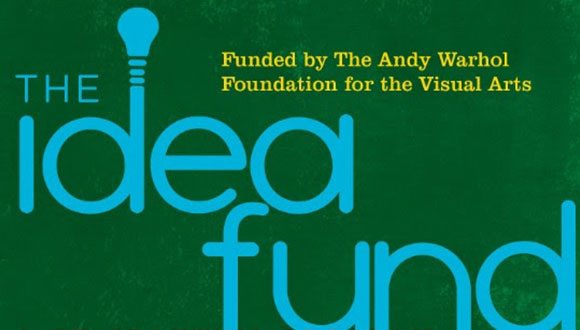 Beginning today, April 13, artists in the Greater Houston Area can apply for an emergency relief grant from Houston's Idea Fund. The relief fund is a part of the larger regranting Idea Fund program administered by the non-profit organizations DiverseWorks, Aurora Picture Show, and Project Row Houses, and the relief is in support of visual and multidisciplinary artists affected by the COVID-19 pandemic.
Funded by The Andy Warhol Foundation for the Visual Arts, the Idea Fund's Emergency Relief Grant invites artists who have been affected by the COVID-19 pandemic to apply for $1,000 grants through an online application process which continues through Monday, April 27, 2020, 11:59 PM.
The grant aims to help artists affected by job cuts or furloughed employment; lost income from canceled exhibitions, performances, and lectures; and needed assistance with basic expenses such as food, rent, medical costs, and child care. Artists in Harris, Galveston, Brazoria, Fort Bend, Waller, Chambers, Liberty, and Montgomery counties may apply.
Some of the application requirements are listed below:
Proof of Artistic Practice.

Artistic resume and or CV
OR a link to your website
OR a link to a public event that you recently participated in

Declaration of Need (500 words or less)
Artists whose applications are selected will be notified of awards within 7-10 days, with instructions on how the funds will be disbursed. Although applications will be reviewed for eligibility, selections will be based on a blind-drawing lottery  process with applications assigned numbers, which will be selected randomly. Grants will be distributed according to the funds available.
For more information, or to apply, please go here.
For those familiar with the Idea Fund, please note, via DiverseWorks: "The Emergency Relief Grant replaces The Idea Fund's re-granting program for Round 13 and is open to all self-identifying visual and multidisciplinary artists in the Greater Houston Area. The Idea Fund's Round 14 will resume in Spring 2021."