Christina Rees and William Sarradet are joined by Houston Center for Contemporary Craft's Kathryn Hall and María-Elisa Heg to run down the top five art events in Texas this week, including two at HCCC.
"One really exciting aspect of the show is that we're inviting our viewers to come in and turn on some of Casey's kinetic sculptures — to experience it for yourself."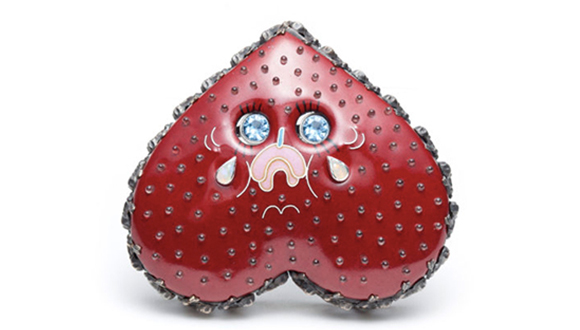 1.a) Drawn to the Work: Illustration and Craft in Conversation
Houston Center for Contemporary Craft
January 24 – March 29
Drawn to the Work: Illustration and Craft in Conversation, is an exhibition of works by Aurélie Guillaume, Chenlu Hou, and Aya Kakeda, three craft artists who draw from a background in illustration. By featuring traditional and digital illustrations alongside works in craft materials, the exhibition explores the intersection of these two artistic disciplines and presents unusually expressive works that tell unique stories.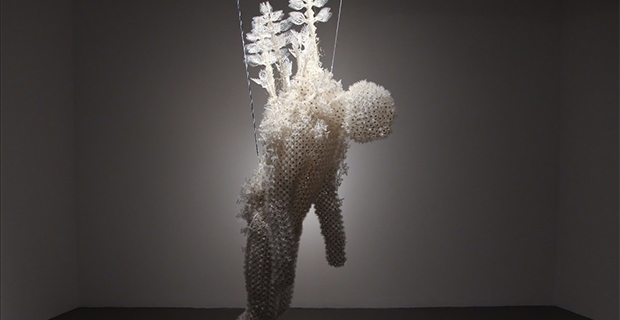 1.b) Escaping Earth: The Kinetic Work of Casey Curran
Houston Center for Contemporary Craft
January 24 – March 29
The show features kinetic sculptures, asteroid paintings, and installations that reflect the haunting beauty of human innovation and its aftermath. The exhibition, which is Curran's first solo show outside of Washington State, showcases the artist's ability to create exquisite sculptures that convey the complexities found within nature, art, and architecture.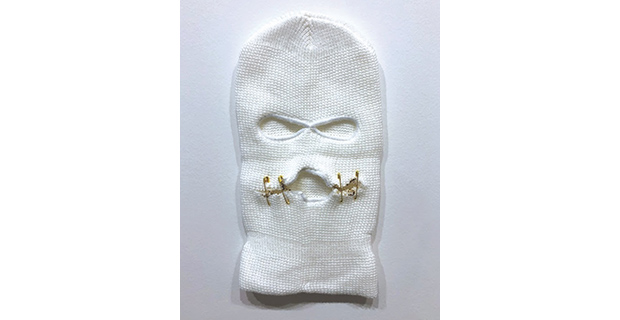 2. David Jeremiah: Things Done Changed
The Public Trust, Dallas
February 1 – March 7
Opening Reception, February 1, 7-9pm
David Jeremiah's work looks at the issues of race, police brutality, the prison industrial complex and pop culture from an unapologetic viewpoint of a black man who refuses to be a victim. His work is rooted in conceptualism and Afrofuturism, and introduces a new concept of radical nonviolence. The concept of radical nonviolence is a response to All Lives Matter which was a response to Black Lives Matter. Jeremiah creates his work in and for a world where all lives matter — and creates the type of art that would be possible if this world existed.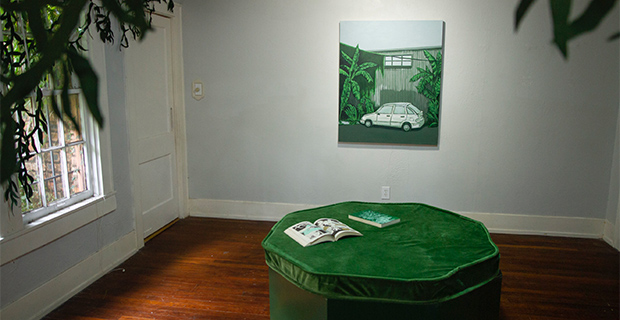 3. Sarah Welch: Giveth and Taketh
Blue Star Contemporary, San Antonio
February 7- May 3
Opening Reception: February 7, 1-6 pm
Sarah Welch is an artist, illustrator, and comics-maker based in Houston. She is a regular collaborator with letterpress and risograph print service, Mystic Multiples, and a co-organizer with Zine Fest Houston. In an effort to expand the world of her comics, Sarah creates installations that function as reading rooms for her books. These installations contain objects and imagery lifted from the comic narratives. The stories she tells chronicle the present and speculative future of the Gulf Coast with a focus on women's solidarity and climate change. Self-publishing is an important facet of Welch's practice and allows her to make art easily accessible to others in viewing and ownership. This DIY ethos guides how she makes and participates in contemporary art.
4. Marlon Said to Me: Maria, Don't Worry, It's Just a Movie
Aurora Picture Show, Houston
February 1, 7:30 pm
Note: mature content
Curated by filmmakers Kelly Sears, Jennifer Reeder, and Lauren Wolkstein, this experimental film program responds to current conversations around gendered representation in film and the mistreatment of women in filmmaking. Part of the Eyeslicer series, Marlon Said investigates the female body through cinema's tropes and traps, alternately examining dominance and violence and reframing the gaze to reclaim film language. Surreal, darkly humorous, disturbing, and enchanting, this timely meditation on female representation features short films by Kelly Gallagher, Kelly Sears, Karissa Hahn, Alli Coates, Jennifer Reeder, Walter Woodman, Marnie Ellen Hertzler, Nishat Hossain, Lauren Wolkstein, Abigail Child, and Akosua Adoma Owusu.
Price: $10 / Free for Aurora members.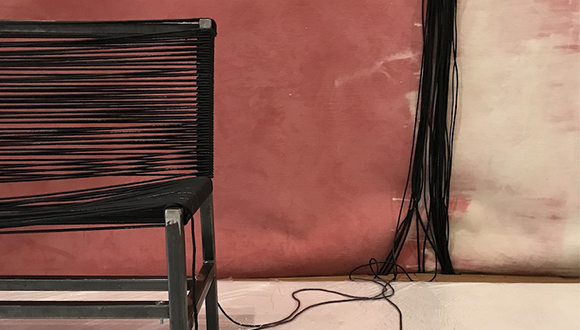 5. Sightings: Anne Le Troter
Nasher Sculpture Center, Dallas
October 26 – February 2
Sightings: Anne Le Troter is part of the Nasher Sculpture Center's Sightings series of smaller-scale exhibitions and installations that highlight new work of emerging or established artists. Born in Saint Etienne, France in 1985, Le Troter lives and works in Paris. Her body of work explores the rhythms and physicality of language through sound: "I arrange 'language blocks' one after the other, reworking them, using the constraints of each phrase: duration, tone, and breathing," she says. Le Troter's process begins with spoken language: she collects found recordings — a telemarketer's script or medical dictation, for example — that she then edits and reconstructs as a linguistic score, often combining a multitude of voices speaking in conversation, in unison, or discord.