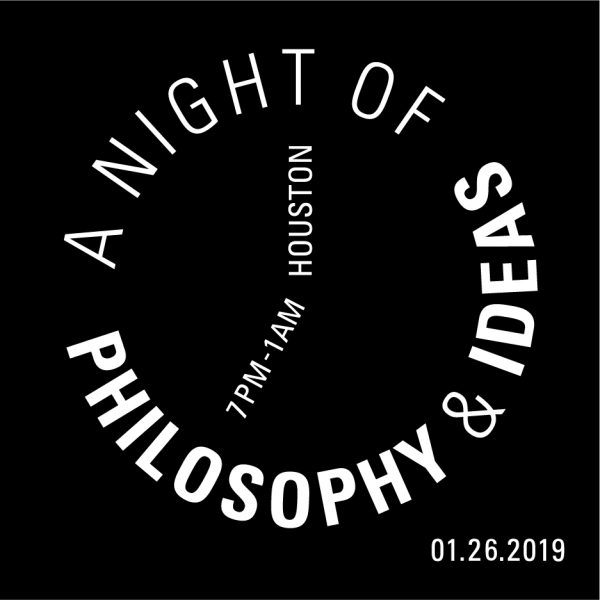 On January 26, 2019, from 7 PM – 1AM, the Moody Center for the Arts at Rice University will team up with the Cultural Services of the French Embassy to present A Night of Philosophy and Ideas 2019.
The program, which is organized around the theme of ecology, will feature the openings of the Moody Center's spring art exhibitions, film screenings, and a keynote lecture by Rice University professor Timothy Morton and artist and performer Laurie Anderson. Although A Night of Philosophy and Ideas has been presented in cities across the world — including Paris, Berlin, London, and New York, this is the program's first event in Houston.
Bénédicte de Montlaur, the Cultural Counselor of the French Embassy in the United States, commented on how A Night of Philosophy and Ideas supports France's mission to combat climate change:
"Following the Climate Accord in Paris, we are reminded of the importance of natural ecosystems and the role cultural spaces can play in allowing us to reflect on the most urgent questions within our shared global community. A Night of Philosophy and Ideas will bring environmental issues to the forefront, allowing us to engage in dialogue with experts in Buddhism, literature, psychology, history, and much more." 
Though some parts of the program will likely be somber in addressing the planet's harm by pollution, other elements of the evening will be more lighthearted. For example, NASA oceanographer Josh Willis, who is on staff at NASA's Jet Propulsion Laboratory in Pasadena, will deliver a fact-filled performance about climate change in character as "Climate Elvis."
The event will also feature a new installation commissioned by the Moody Center by Houston-based artist Natasha Bowdoin, performances by Open Dance Project, a screening of the documentary film Living in the Future's Past, and a performance by Bayou City Swing. For more information about the event, go here.