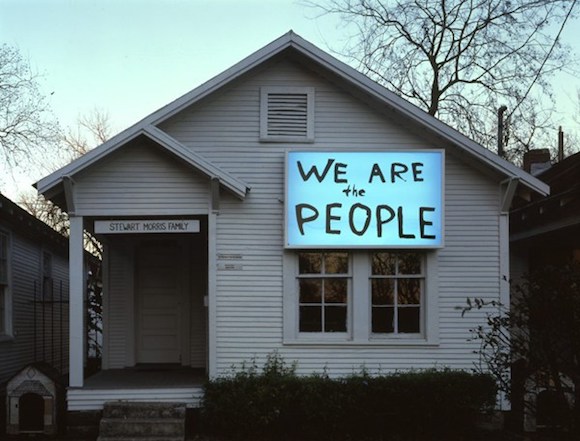 On Tuesday, November 27, 2018, Project Row Houses (PRH) and the Center for Art and Social Engagement (CASE) in the Kathrine G. McGovern College of the Arts (KGMCA) at the University of Houston will host the culminating lectures and performances by the 2018 KGMCA-PRH Fellows.
Launched in 2017, the fellowship program invites artists and creatives "to work alongside urban planners, educators and policy makers. They will engage in creative collaborations that involve the Third Ward community and address issues important to them."
The 2018 fellows, Regina Agu and Eyakem Gulilat, will present on their year of research and engagement at Project Row Houses.
In Regina Agu's A Psychogeography of Emancipation Park, Agu researched the history of activism in public spaces and parks in Houston, with a particular emphasis on Emancipation Park. Eyakem Gulilat's Black Place-Making and Informality explores how narratives in the Third Ward create a sense of place and African American identity. The fellows' exhibitions will be on-display at Project Row Houses (2521 Holman St.) from Thursday, November 27, 2018 through Sunday, February 17, 2019.
The deadline for the application for next years' fellowship is November 15. Application information can be found here.
The presentations on November 27 are free and open to the public and will take place at the University of Houston's Fine Arts Building, Room 110 (4188 Elgin Street) from 7-9PM.