Rainey Knudson and Christina Rees on a new outdoor venue in Dallas, the history of conflict through sound in Austin, and an undeniable solo show in Houston.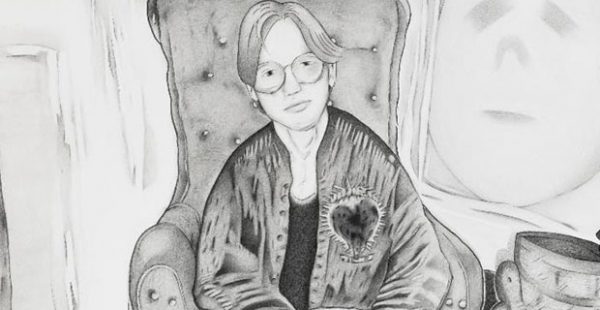 1. Michael Bise: A Family Comedy
Moody Gallery (Houston)
October 20 – November 21
Opening October 20, 5-7PM
Conversation with Christina Rees at 5PM
A new show of graphite drawings by Houston artist Michael Bise. "This work continues his deep investment in autobiographical narrative. His commitment to the study and exploration of morality and history through a personal lens suggests that the individual, lived experience may be the only solid ground upon which art can stand in a time of intractable relativism. Aware however, that no man is an island, and that the one always exists in the company of the many, Bise tells his story through the only community he truly understands – his family."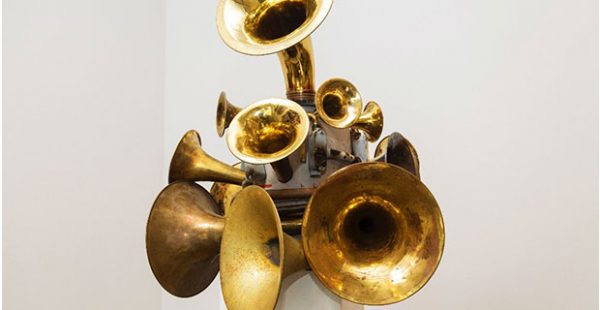 2. Steve Parker: WAR TUBA RECITAL
Big Medium (Austin)
October 19 – November 18
Opening October 19, 7-10PM
A show of works by 2018 Tito's Prize awardee, Steve Parker. "WAR TUBA RECITAL examines the history of conflict through sound. Combining military artifacts (acoustic locators, air raid sirens, leaflet propaganda of Dr. Seuss, coded radio transmissions, the WWII Ghost Army, and the weaponization of marching bands) with the sonic philosophies of John Cage, Pauline Oliveros, and Cornelius Cardew, items are transformed into tools for awareness, discovery, and renewal. The exhibition is conceived as an ongoing performance where visitors realize a series of compositions using sonic headdresses, invented instruments, and graphic notation."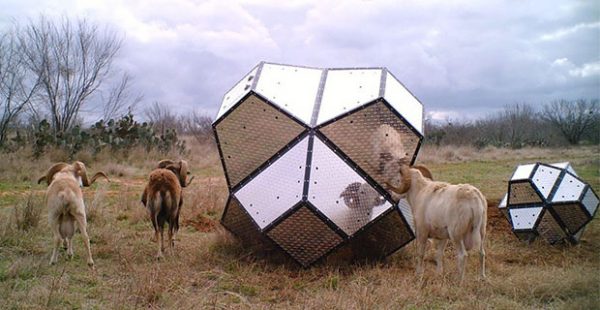 3. Getgo
Sweet Pass Sculpture Park (Dallas)
October 20 – December 12
Opening October 20, 11AM-5PM
"Getgo serves as a starting point, the beginning of an action and a reference to this initial event. This inaugural group exhibition at Sweet Pass Sculpture Park hopes to bring the community of Dallas outdoors to experience contemporary works of art by Alicia Eggert (Denton), Buster Graybill (San Antonio), Saki Sato (New York), and a collective work by SMU's Intro to Sculpture class."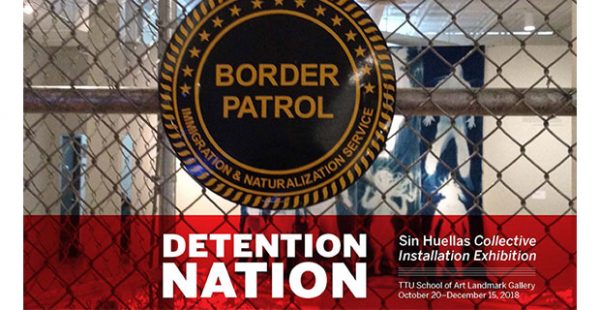 4. Detention Nation
Texas Tech University Landmark Arts Gallery (Lubbock)
October 20 – December 15
Organizing Workshop for Immigrant Rights October 19, 9:30AM-12:30PM
Panel discussion October 20, 4PM
Opening October 20, 5:30-7:30PM
"Organized by Delilah Montoya, of Albuquerque and Houston, Detention Nation is a collaborative installation by Montoya and a collective of artist-activists based in Texas and New Mexico who go by the name Sin Huellas (without a trace or without tracks). Sin Huellas comprises the artists Delilah Montoya, Orlando Lara, Deyadira Arellano, Brenda Cruz-Wolf, Hope Sanford, Carlos Carrasco, Jessica González, Selene C. and Douglas Menjivar."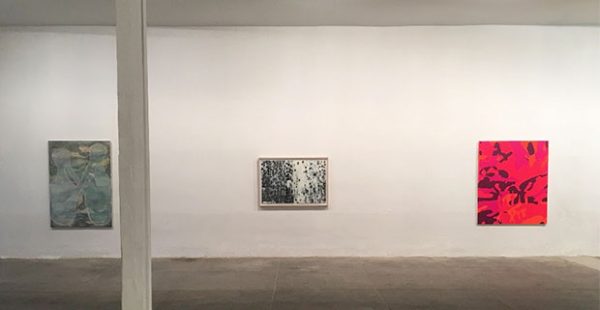 5. a day without postmodernist irony
Eugene Binder (Marfa)
October 5 – November 16
A group exhibition featuring works by Katherine Alexander, Eugenio Basualdo, Carl Fudge, Hillary Holsonback, Jenifer Kobylarz, Paul Kremer, John Pomara, Raychael Stine, Jimmy Lee Sudduth, Zeke Williams, and William Wood.
See a full list of openings, shows, and other events in your region: