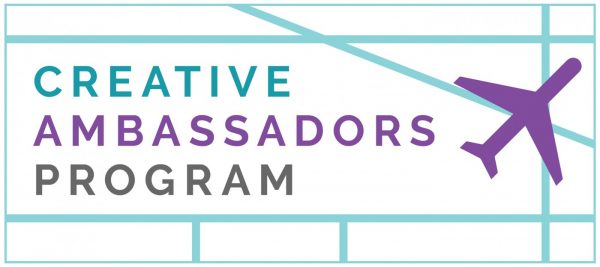 On October 1, 2018, The City of Austin Cultural Arts and Music and Entertainment Divisions reinstated the City's Creative Ambassadors Program. The program was initially launched in 2014 as a way to elevate the city's profile as a hub for creatives, and ran on a monthly cycle, but the City temporarily suspended it in order to figure out how it fit in with Austin's tourism strategy. The program now runs annually and provides ten $1,000 grants to ten recipients. The grants are open to artists across disciplines including, but not limited to: musicians, visual artists, filmmakers, and performing artists who are traveling outside of Texas in promotion of their creative projects.
"We are pleased to reinstate the Creative Ambassadors Program," says Meghan Wells, Manager of the Cultural Arts Division. "This initiative opens new avenues of dialogue between Austin and markets worldwide, and increases the international presence and reputation of our local artists."
Applicants will be evaluated on a variety of metrics, including: expertise, experience, prior awards and recognition, how the artists and their proposed project will support the Creative Ambassador Program goals, and how the proposed project will facilitate dialogue between other arts agencies and their communities. The panel seeks to select a diverse cohort of grant recipients.
Selected ambassadors must fulfill the following requirements:
Attend a training session with City of Austin staff before travel
Represent Austin in at least one meeting with a government, arts agency or anchor creative organization in the destination city, as approved by the City of Austin
Meet with national and international delegations visiting Austin, as needed
Forward any press coverage related to the project/travel/ambassadorship to the City of Austin
Submit a post‐trip report to the City of Austin
The deadline for applications is December 1, 2018 . Full guidelines and an application portal can be found here. Awardees will be announced in January of 2019.