Christina Rees and Brandon Zech on a faculty show that has our attention, the evolution of Chinati Weekend, and the return of the Texas Contemporary Art Fair.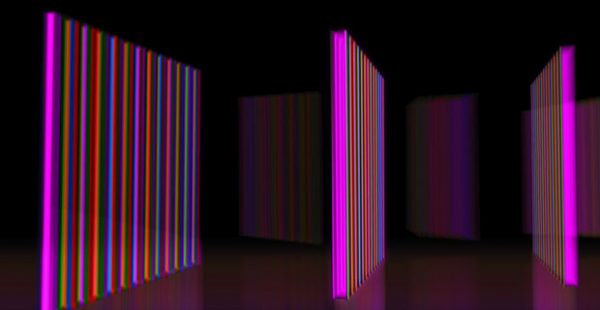 1. Faculty Exhibition
The University Galleries at Texas State University | Joann Cole Mitte Building (San Marcos)
September 28 – October 17
This year's faculty exhibition features the work of: Sterling Allen, Sunday Ballew, Hollie Brown, Adrienne Butler, Shawn Camp, Jimmy James Canales, Roger Colombik, Courtney Cone, Michel L. Conroy, Erin Cunningham, Jeffrey Dell, Erina Duganne, Teri Evans-Palmer, Jonathan Faber, Shannon Hayes Faseler, Joey Fauerso, Veronica Fernandez, Tommy Fitzpatrick, Anthony Francis, Michael Furrh, Brandon Gonzalez, Nathaniel Haefner, Brittany Ham, Margo Handwerker, David Hefner, Bethany Johnson, Brian Johnson, Jules Buck Jones, Soomin Jung Remmler, Sean Justice, MiHyun Kim, Alice J. Lee, Jeffrey Lieber, Jessica Mallios, Tom May, Kathleen McShane, Mark Menjivar, Annie Miller, Erik Nielsen, Beverly Penn, Elvia Perrin, Caprice Pierucci, Matt Rebholz, Jason Reed, Randall Reid, Liz Rodda, Molly Sherman, Sherry Snowden, Jennifer Stob, Barry Stone, Mark Todd, Laura Barth Turner, and Lana Waldrep Appl.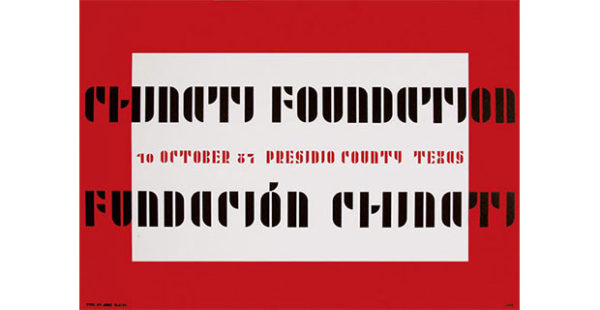 2. Chinati Weekend 2018
Various venues across Marfa
October 5 – 7
Chinati weekend is back with art, talks, and more. For a full schedule, go here.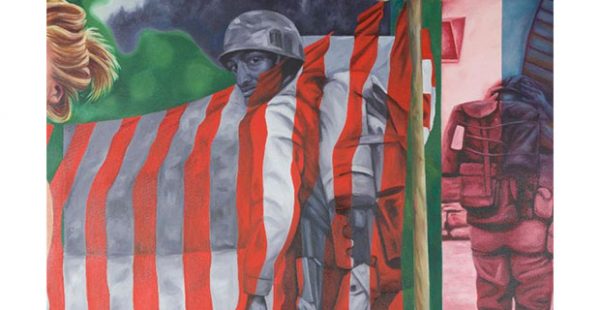 3. Devon Nowlin: Familiar Strangers
Artspace 111 (Fort Worth)
September 8 – October 6
Read our review of the show here.
"Devon Nowlin's exhibition Familiar Strangers features a new series of paintings that combine complex elements into surreal figurative compositions. The artist states, 'I am investigating the deepening rift between the past and the present; between an era of collective aspirations with an era of corporately manufactured desires. Simultaneously, the inclusion of seemingly disparate references act to collapse or confuse timelines and complicate any straightforward interpretation of narrative.'"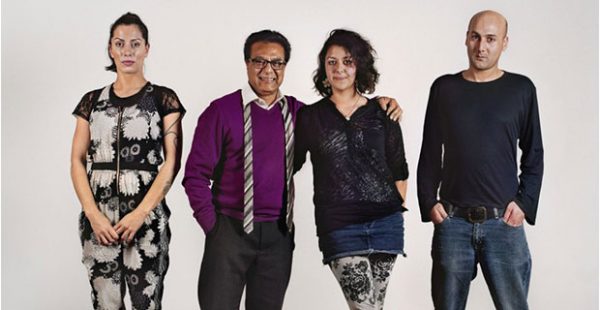 4. Clifford Owens: Photographs With an Audience
Artpace (San Antonio)
October 6, 3-4PM
October 7, 3-4PM
Learn more about Photographs with an Audience here.
"In Photographs with an Audience, Clifford Owens poses questions and prompts to the audience and they agree to respond by allowing Owens to photograph them. Owens will print a selection of photographs from the performance for his upcoming exhibition at Artpace."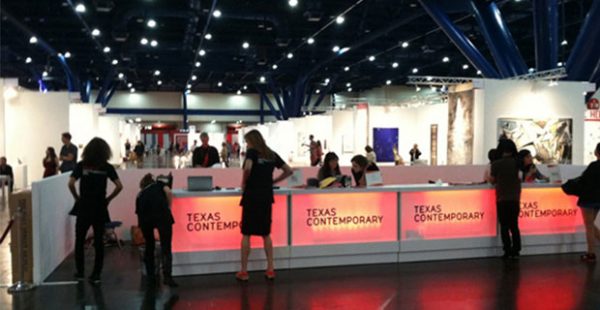 5. Texas Contemporary
George R. Brown Convention Center (Houston)
October 4 – 7
The Texas Contemporary returns to Houston this year with a fair featuring more than 70 exhibitors. For more information, go here.