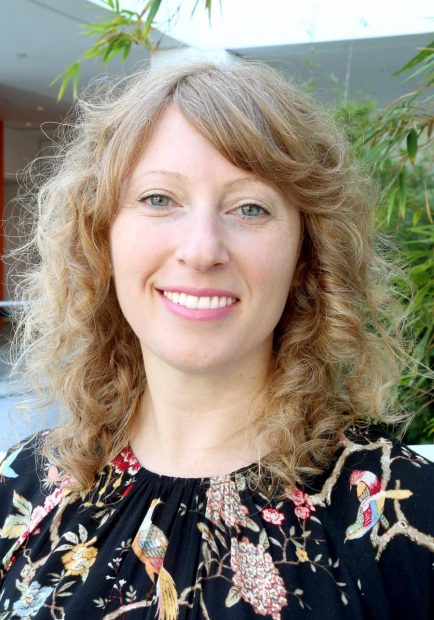 The Visual Arts Center (VAC) at the University of Texas at Austin has announced the appointment of MacKenzie Stevens as its new director. Stevens spent four years on the curatorial team at UCLA's Hammer Museum prior to starting her new position at the VAC on October 1st. Before she curated shows for the Hammer, Stevens held positions at The Museum of Contemporary Art, Los Angeles, the Museum of Modern Art, New York, and Pace Gallery.
"I am thrilled to be returning to Texas to serve as the Director of the Visual Arts Center at UT Austin at such an exciting moment in the city's rich history," said Stevens. "I hope to build upon the VAC's legacy as a space for artistic experimentation, innovative programming, and a site for insightful and stimulating conversations about contemporary art to transpire. I look forward to working closely with the VAC's advisory council, staff, and faculty to advance the VAC's programming and to including a wide range of voices and perspectives from audiences across the campus and greater Austin."
During her time at the Hammer, Stevens contributed to exhibitions with artists such as Petrit Halilaj, Molly Lowe, Judith Hopf, Kevin Beasley, Marwa Arsanios, Avery Singer, Joseph Holtzman, Maria Hassabi, and Pedro Reyes, as well as the first North American retrospective of Jimmie Durham. She was also part of the curatorial team for Made in L.A. 2016: a, the, though, only and Made in L.A. 2018 – the Hammer's biannual exhibition of artists living and working in the greater Los Angeles area.
Since opening in 2010, the VAC has become one of the premiere art spaces in Austin, regularly showcasing a diverse array of exhibitions that range from student shows to works by artists-in-residence to the school's annual MFA exhibition. Current shows on display include Lan Tuazon, a group exhibit on the Arctic Ocean, and an exploration of Charles and Ray Eames' design.