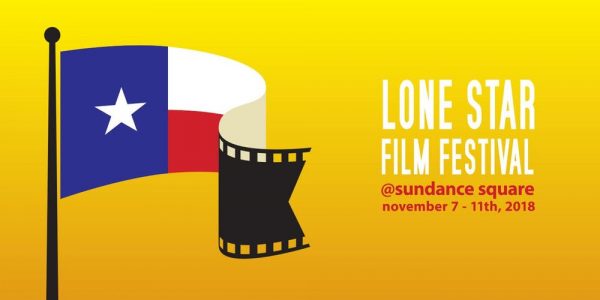 Fort Worth's Lone Star Film Festival returns for its 12th year from November 7-11, 2018. Named one of the top 50 film festivals by Movie Maker Magazine, the LSFF continues to expand and showcase a wide array of films. Previous years' highlights including screenings of the Dev Patel and Nicole Kidman weeper Lion, and the underrated Bill Paxton American gypsy film Traveler, as well as appearances by Billy Bob Thornton and Malcolm McDowell.
The 2018 Lone Star Film Festival will feature 111 films, representing 21 countries. The line-up was curated by the Lone Star Film Festival programming team lead by Rachel Burgess and William F. Reed. This year will also debut Cine-Más — a new initiative in partnership with Telemundo 39. Cine-Más will showcase Latin-American full length features that depict facets of Hispanic and Latinx life.
The festival's director, Chad Matthews, remarked on this year's festival and the inclusion of Cine-Más, saying "Our goal as Fort Worth's longest standing film festival is to create inclusivity, celebrate our diverse community, and spread the love of film. We believe that the launch of Cine-Más and single-day passes are the next step in bringing film enthusiasts, movie lovers, and locals together."
This year's highlights include a keynote address by Michael Deluca, the former head of New Line Cinema, who during the studio's halcyon days of the 1990s shepherded such adventurous films as Boogie Nights, Wag the Dog, Dark City, Magnolia, and American History X. Film-screening highlights include the wildcatting period drama The Iron Orchard, the South African documentary about rhino killings, Stroop, the Colombian drama La Sargento Matacho, and the documentary about Salsa legend, Ruben Blades Is Not My Name.
For tickets to the festival, go here.