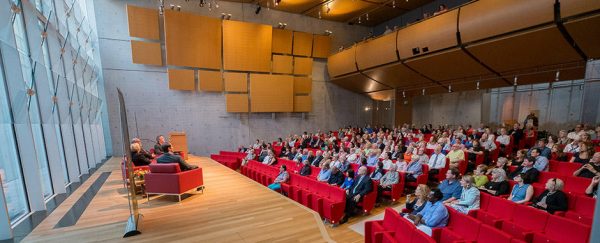 KERA's Art&Seek, a North Texas arts journal and event calendar, is presenting State of the Arts, a panel discussion moderated by Art&Seek's Jerome Weeks that includes a diverse group of creative people in the North Texas community.
The panel features the following participants:
Susan Gruppi and Jessica Miller, who are cofounders of M2G Ventures, a commercial real-estate firm with a focus on mixed use projects. M2G has worked on several large projects, including The Foundry District, a new Fort Worth development focused on the promotion of small businesses and the arts.
Jonathan Morris established the Fort Worth Barber Shop in 2014 with the intention of forming a fun and hip community space that is much more than simply a barbershop. Morris opened a second location this year on Foch Street.
Red Sanders' Red Productions, is a full-service media production company specializing in commercials, web videos, and corporate communications.
Noel and Sara Viramontes of Fort Worth Blackhouse, painted a 100 year old craftsman house in the Rock Island neighborhood jet black, giving the stately house a striking contrast to its historic counterparts. Blackhouse is available for parties, converts, events and more.
And although the panel doesn't include any artists or galleries, we can't go without saying that Fort Worth has also been in a sort of gallery and artist-run space renaissance. Jesse Morgan Barnett and Mason Bryant recently opened their new space closed–languages; Fort Works Art, a gallery started in 2016, has been consistently producing exhibitions; and Art Tooth, also founded in 2016, has been in full swing programming various exhibitions and events.
Art and Seek's free one-hour State of the Arts panel discussion begins at 6PM on September 28th in the Kimbell Art Museum's Pavilion Auditorium. A reception will follow.