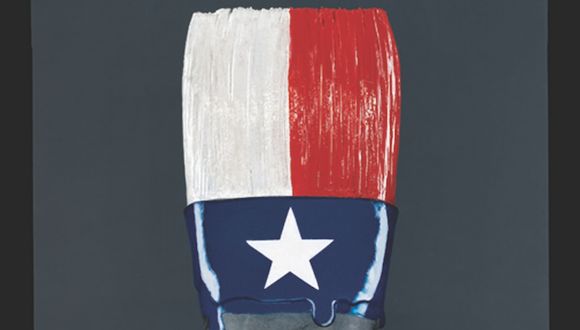 Starting tomorrow, August 21, the Texas Cultural Trust is kicking off a state-wide Arts Education Task Force in Austin, which will be followed by two consecutive monthly meetings in September and October. The Texas Cultural Trust's general mission is "To be the leading voice for the arts in education, advocacy, and economic impact in Texas, spotlighting the artistic excellence of our state."  It also states that the reason for convening this task force is because "when it comes to arts access, young Texans deserve better."

The Texas Cultural Trust is gathering over 30 of the state's top academics, educators, advocates, philanthropists, and leaders from the field of the arts and arts education in Texas, including:
Gary Gibbs, Executive Director, Texas Commission on the Arts
Barbara Cargill, State Board of Education
Kelsey Kling, Fine Arts Coordinator, Texas Education Agency
Dr. Brent Hasty, Executive Director, MINDPOP
Dr. Cinda Christian, Senior Research Associate, Austin ISD
Wenden Sanders, Director of Fine Arts, Houston ISD
Christopher Anderson, Director of Fine Arts, Arlington ISD
Doug Dempster, Dean, The University of Texas at Austin College of Fine Arts
The Texas Medal of Arts Awards is most likely the program about which Glasstire readers would be most familiar, but the Texas Cultural Trust has many arms:
Art Can– Researches and publishes data about the impact the arts have on Texas public education and our state's economy. Visit www.artcantexas.org for more information.
Texas Young Masters– Since 2002, the Trust has given 293 scholarships to 154 8-11th grade students, awarding $932,500 to student artists across the state.
Texas Women for the Arts– Since 2005, the Trust's giving circle of Texas women has awarded more than $2.3 million in grants to over 180 arts organizations, impacting more than a million children across the state.
Arts and Digital Literacy – More than 8,000 students in 309 classrooms have enrolled in the Trust's curricula that bridges the fine arts with technology. The Trust has awarded $85,000 to teachers in need through its Classroom Technology Grant.
Texas Medal of Arts Awards– Since 2001, the Awards have spotlighted and celebrated 115 Texas leaders and luminaries who have achieved greatness through their creative talents, as well as those whose generosity has opened doors to artistic opportunities for Texans of all ages.