Update September 12, 2019: For the 2019 Writing Prize open call, please go here.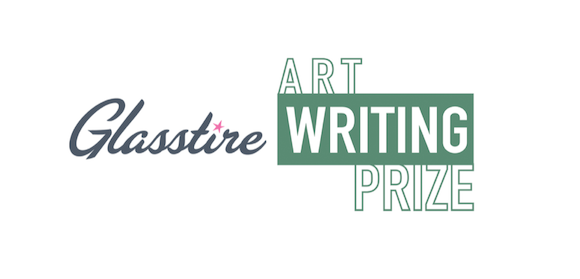 Ed. note: Glasstire recently announced its new art writing prize, a competitive award designed to highlight emerging arts writers in Texas. This is the open call for the prize. To see a recent article Glasstire's Editor-in-Chief, Christina Rees, wrote about the prize, go here. 
Call for Entries: 2018 Glasstire Art Writing Prize
This year Glasstire, the online magazine about visual art in Texas, has announced a competitive award to encourage and reward talented emerging arts writers in Texas. The 2018 competition is open to university students in North Texas. The deadline to apply is September 30, 2018. Any questions about the prize can be directed to the editorial staff: [email protected].
The winner will receive $2,500 and the chance to publish on Glasstire.
How to Enter
Entrants must submit one article, with a word count of between 750 and 1200 words, about a work of art that they love, and why. Only one submission per author will be considered.
Eligibility
Submission is open to all writers currently enrolled in universities and colleges in the North Texas region (schools within a 60-mile range of Dallas or Fort Worth) who are either undergraduate seniors or are in any graduate-level (Masters degree or PhD) program. Writers will be considered ineligible after five years of relevant art-related employment (for example a curatorial or other professional position in a museum or history of paid arts writing as a freelancer or editor). Allowance can be made for periods devoted to family obligations or extended illness, at the discretion of the jury.
Criteria
Articles submitted for the prize must be previously unpublished and it is expected that the winning article will be published on Glasstire.
Judges for our 2018 prize include Augustín Arteaga, The Eugene McDermott Director of the Dallas Museum of Art; Anne Bothwell, Vice President of Arts for KERA; Rainey Knudson, the founder and publisher of Glasstire; Christina Rees, the Editor-in-Chief of Glasstire; and Brandon Zech, the News Editor of Glasstire.
Keep in mind that Glasstire publishes journalistic arts writing. Preference will be shown for interesting, opinionated prose that eschews academic jargon. Ask yourself if this is something you would want to read.
Submitted articles should be between 750 and 1,200 words long.
The submission deadline is September 30, 2018 at midnight Central Time. Please submit your article to [email protected].