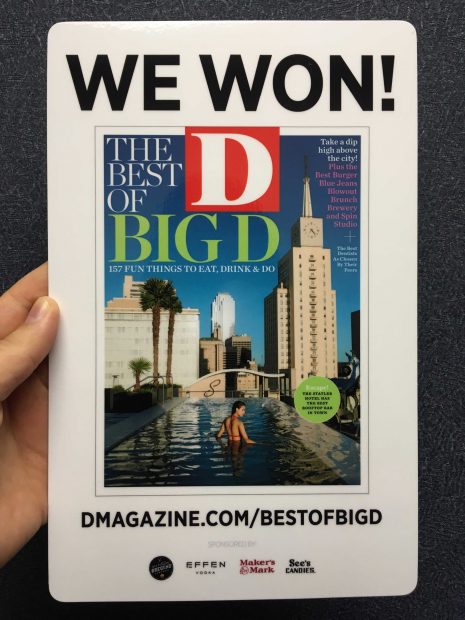 Dallas' D Magazine has named Glasstire's Editor-in-Chief, Christina Rees, as "Best Critic" in Dallas for its 2018 Best of Big D awards. Running annually since 2001, the publication's awards are given out to individuals, businesses and organizations that the magazine's editors think best represent the city. Past "Best Critics" include Chris Vognar (2017) and Mark Lamster (2013-2015).
Christina Rees first started writing for Glasstire in 2008. She joined the publication as Senior Texas Editor in 2014, and was named its Editor-in Chief in 2017. A year ago, Rees was an inaugural awardee for the Rabkin Prize for Arts Journalism, a $50,000 grant given to select arts writers across the U.S.
Rees on her award from D Magazine:
"A surprise and an honor. Thank you, D Magazine."
Prior to joining Glasstire full-time, Rees served as an editor at D Magazine, and as a full-time art and music critic at the Dallas Observer. She has also covered art and music for the Village Voice and other publications.
D Magazine will be celebrating its Best of Big D award winners at a party on July 25 at the Bomb Factory in Dallas. Get your tickets here. More about Rees is below. You can read her writing here.
Rees lives in Dallas, where she was previously the owner and director of Road Agent Gallery (2006-2009) and the curator of Fort Worth Contemporary Arts at TCU (2009-2013). Rees graduated from University of North Texas in Denton with a Bachelor of Applied Arts and Sciences focusing on Anthropology, Literature, History, and Art. She has lived and worked in Texas, New York City, and London.