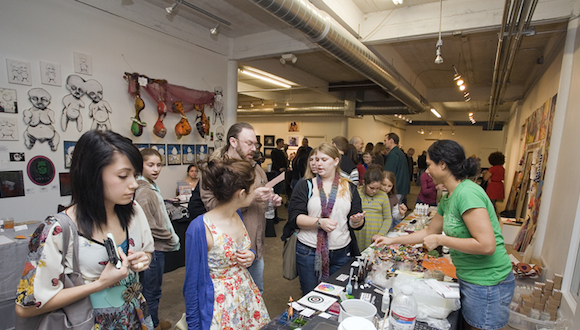 Houston's Fresh Arts has put out a call for entries to participate in its Winter Holiday Art Market (WHAM), which takes place November 16-18 at Winter Street Studios. That may seem far away but, right now, isn't it nice to think of something with the word "Winter" in it?
WHAM shows off local artists and creative entrepreneurs who produce fine art, unique crafts, and handmade, original goods. Its mission is "to provide local artists access to economic development and community-building opportunities." Since 2006, WHAM has generated over $1 million for hundreds of local artists.
The deadline for applications is Sunday, August 26; selected participants are notified on Monday, September 10. For more detailed information, go here.