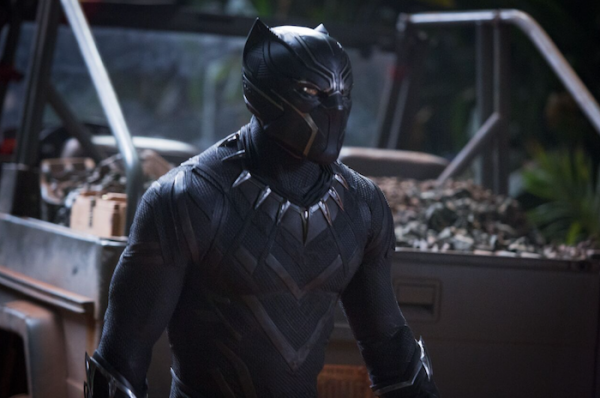 The Smithsonian National Museum of African American History and Culture recently announced that it has acquired some objects from the recent watershed movie Black Panther. This includes the iconic superhero costume worn by actor Chadwick Boseman in his role as Prince T'Challa, who is, of course, Black Panther.
Via Hyperallergic: "Alongside a signed shooting script, a two-page spec script, and 24 production photographs, the Black Panthersuit will be on display at the NMAAHC during its inaugural Smithsonian African American Film Festival (SAAFF)," which takes place in October of this year.
For more on the cultural phenomenon of Black Panther, you can listen Houston artist David McGee's April podcast on the subject, #9, where he was joined by Felicia Johnson and Stanford W. Carpenter to discuss the movie.
If you'd like to visit the NMAAHC this summer, Houston's Project Row Houses is hosting a tour of it and other sites in the nation's capital in August in an all-inclusive package.
For more on the NMAAC's acquisition. please go here.