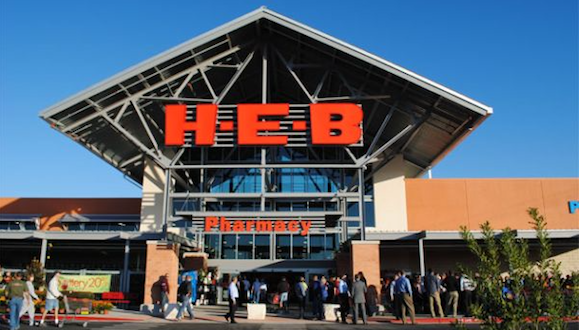 The San Antonio-based grocery store chain H-E-B, which has hundreds of stores throughout Texas, is beginning a new program in its upcoming Houston area stores, reports the Houston Chronicle. With the help of the Weingarten Art Group, the store is selecting art projects by Texas artists meant to be reflective the neighborhood it serves.
The first is in its new Bellaire store. San Antonio artist Ansen Seale's "Blue By You," referring to nearby bayous, will greet customers as they enter and exit the store. Commissions have not been awarded for upcoming projects, but it seems that H-E-B president Scott McClelland is giving it thought. The Chronicle quotes him musing on the Heights store set to open in January, "…because the Heights is kind of quirky, the art there will be very quirky and will create a big conversation."
To read the full Chronicle article with images of the first project, go here.