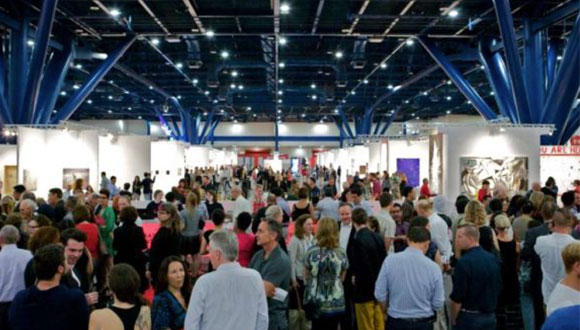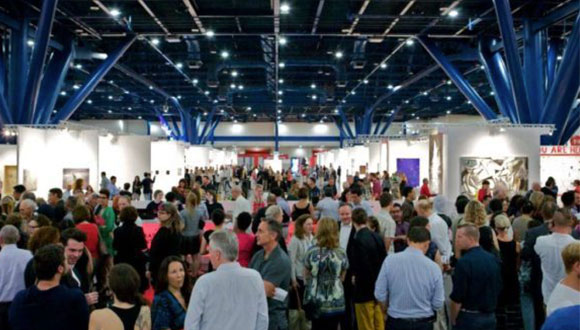 The Texas Contemporary Art Fair sent out an email recently announcing that exhibitor applications are now open for its 2018 fair. Scheduled to run October 4-7, 2018 at the George R. Brown Convention Center in Houston, this seventh iteration of the fair will feature, per the Texas Contemporary's website: "65 galleries from around the world, an innovative program of special projects and public installations, and the renewal of city-wide partnerships including the return of fair's Beneficiary Partner, Contemporary Arts Museum Houston."
The 2017 edition of the fair was cancelled about a month before it was supposed to happen due to the effects of Hurricane Harvey on the city. At the time, fair director Max Fishko of ArtMRKT Productions, which produces the Texas Contemporary and handful of other art and design fairs in the US, stated why the Houston fair was suspended:
"It seems like most of our friends in Houston are OK, but there's obviously a lot of rebuilding to do. Based on what we were hearing, this just isn't a time to bring people from all over the world to sell art in Houston. This is a time for Houston to be rebuilding the community and we want to be a part of that."
When Glasstire reached out to ArtMRKT Productions about its role in Houston post-Harvey, a spokesperson replied with the following:
"After the storm we did considerable outreach to our 100k+ email audience with a direct to donate communication linking them with the mayor's Hurricane Harvey Relief Fund, a link which we also kept live on the front page of the fair's website. We also continue to be active fund raisers for CAMH, and we do our best to support local galleries and artists whenever possible. Also, Texas Contemporary will return to the G.R.B this October with the intent of bringing international attention to the Houston arts community."
To apply for the 2018 Texas Contemporary, go here. Applications are rolling.