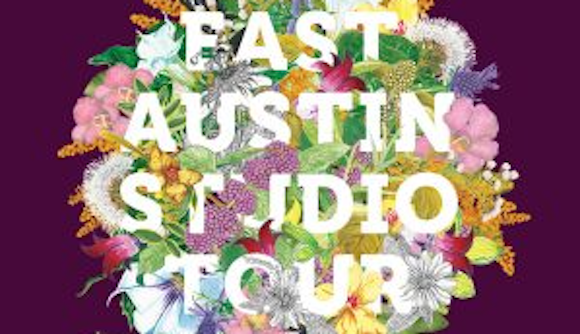 Big Medium's East Austin Studio Tour (EAST) is a free, annual, self-guided art event spanning November 10-11 and 17-18, 2018 from 11am-6pm. EAST provides opportunities for the public to meet the artists and artisans of Austin in their creative spaces.
Zillions of Austinites wander through the zillions of studio spaces during EAST and now it is asking for more artists to join in. The EAST call for artists will run through August 10. The application is available at east.bigmedium.org.
Big Medium also provides opportunities for artists to participate in EAST through its Fellowship Program. Big Medium awards artists scholarships based on artistic merit and financial limitations. EAST applicants may apply for a Fellowship within the tour application to receive partial or full financial support to cover the participation fee.
Austin artists—there's no reason not to participate!