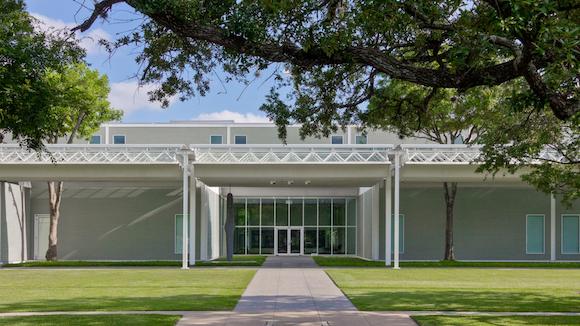 The Menil Collection in Houston closed its main building in February of this year for needed updates and renovations, and today announced its reopening date: September 22, 2018.
Via the Menil: "The past several months have been devoted to a subtle yet substantial refreshment of the building that includes new state-of-the-art fire detection sensors, refinished Loblolly pine floors throughout the first level, enhanced exterior and gallery lighting, and updated restroom facilities. This work has been undertaken in conjunction with a redesign of gallery layouts and displays. The museum will reopen with entirely new installations of artwork consisting exclusively of the permanent collection and promised gifts."
While the Menil's main building on its campus at 1533 Sul Ross Street has been closed to the public, the Collection's Cy Twombly Gallery, the Dan Flavin installation at Richmond Hall, and the Byzantine Fresco Chapel have remained open to the public, along with the Menil Bookstore and its bistro.
This had all gone down in conjunction with the planning and construction of the Menil's new upcoming Drawing Institute, which is scheduled to open on November 3, 2018. That building was initially set to open on October 7, 2017, but in the summer of 2017, its opening was pushed back.
For more on this, please go here.