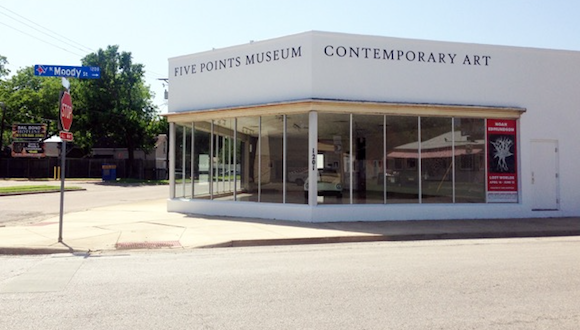 The relatively new Five Points Museum of Contemporary Art is inviting South Texas area artists to submit work for its first open call exhibition, The Victoria Show: DECODE 361. Submitting artists should live within a 100-mile radius of Victoria, Texas or have a strong connection to the area by previous residency or work. The art car focused museum is now looking to promote the community.
This exhibit will focus on work that addresses the people, traditions and environment in and around the Crossroads area. (Victoria is known as "The Crossroads" because of its location within a two-hour drive of Corpus Christi, Houston, San Antonio, and Austin.)
The deadline for submissions is July 13 and the exhibition will run from August 25 to October 28.