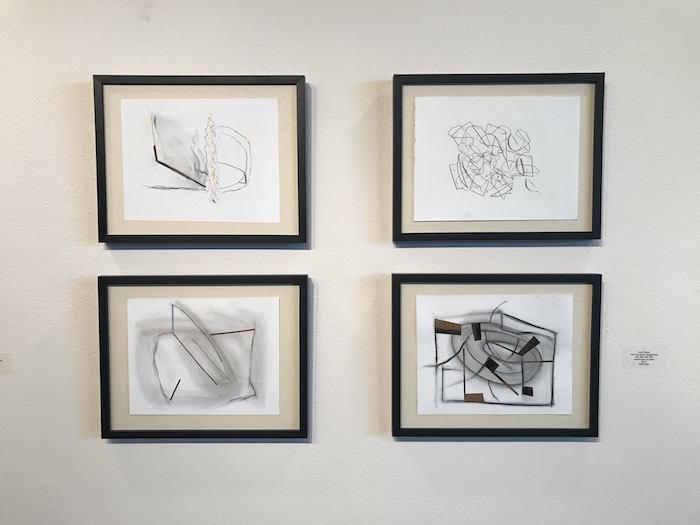 I've had the pleasure of discussing Sara Waters' artwork with her in her studio in Slaton, Texas on two occasions, separated by about a decade. In the four years I lived in Slaton, she continually had installations of old and new work rotating in her expansive gallery windows in the old town square, on display for almost no one but the occasional Fifth Friday art trail viewers.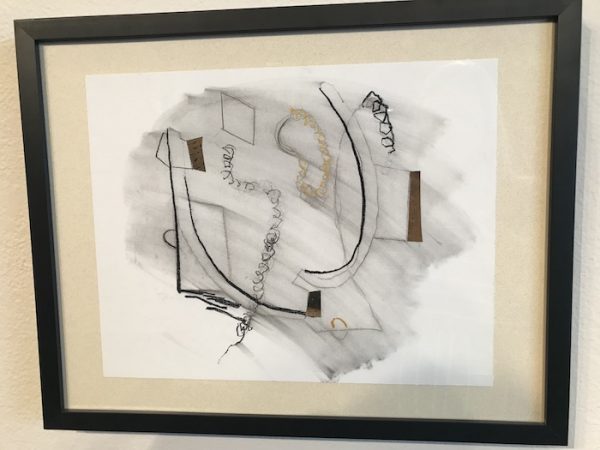 This compulsion to make (whether mundane or momentous) without an audience is commendable. The retired longtime TTU professor's drawings, a series titled Suspensions on display at the Louise Hopkins Underwood Center for the Arts (LHUCA) up the road in Lubbock, are prefaced on the Center's website by the following cryptic statement: "…my work captures moments caught in time and space." These drawings are certainly quiet in contrast to her sculptures and larger paintings, and they seem to whisper, whereas most of Waters' other work is weighted and somehow monumental: female faces pushing off the wall, canoes, pods, and mechanical bobs. In some ways, the drawings are an aerial view of the different installations that have lived in her Slaton gallery windows.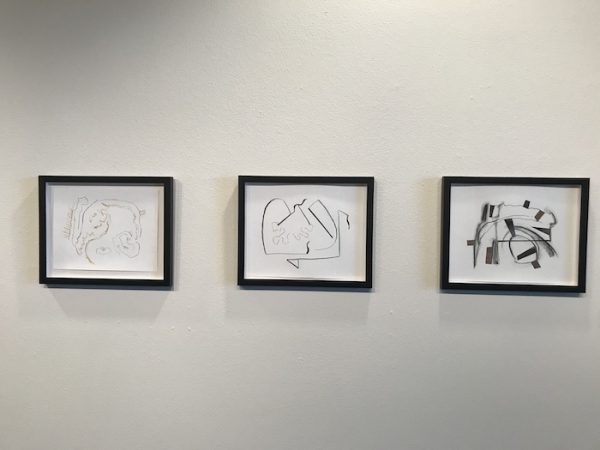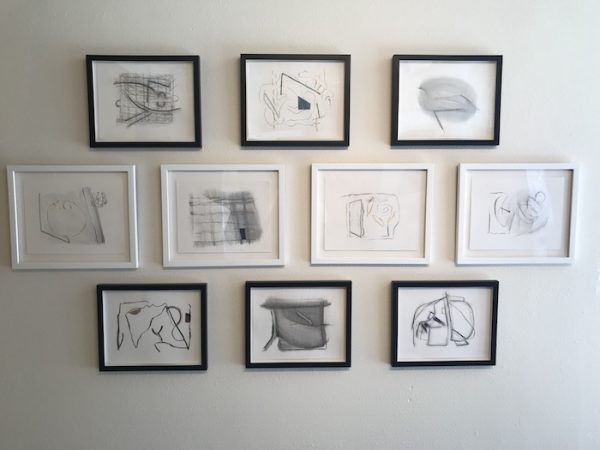 Contained in the Suspensions series are possible structures, storms, stitches, drums, mouths, or blades, and despite their delicate lines they hold to an architecture and overall cohesive composition. Drawing to drawing, her forms undulate and throb, like a heart beating. The occasional scrap of paper punctuates the sometimes weaving, sometimes decisive lines. This is deliberate order and staccato, not like a map, but rather like the rhythm of a day: the ebb and flow of hunger, thirst, fatigue.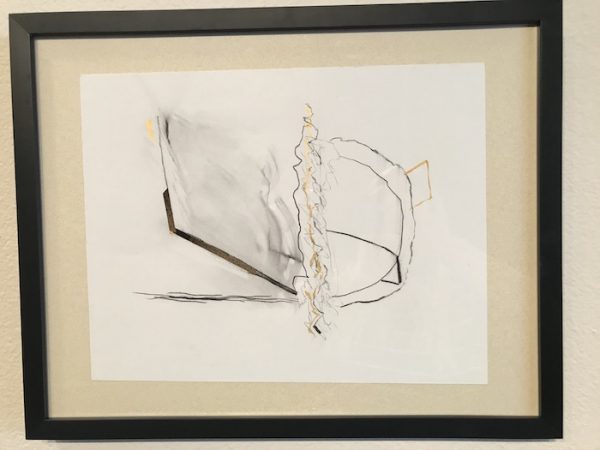 On view at LHUCA in Lubbock through May 26th, 2018. 
This piece originally appeared in slightly different form on April 30, 2018 in The Bowerbird, an art blog in Lubbock, TX.