Rainey Knudson and Christina Rees on the best fishing in Texas, an artworld version of a Lincoln-Douglas style debate in San Antonio, and the psychology of long-term art collecting.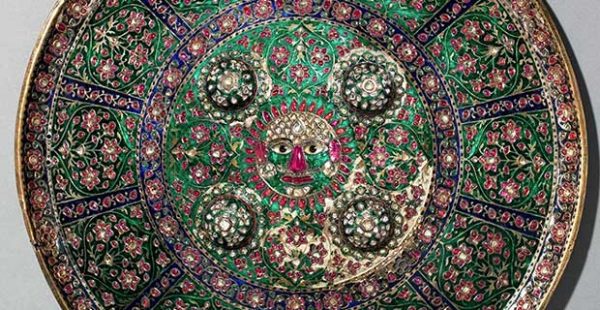 1. Peacock in the Desert: The Royal Arts of Jodhpur, India
Museum of Fine Arts, Houston – MFAH
March 4 – August 12
An exhibition featuring nearly 250 objects from the kingdom of Marwar-Jodhpur, one of the largest princely states in India, in the northwestern state of Rajasthan. The show includes ceremonial objects, finely crafted arms and armor, sumptuous jewels, intricately carved furnishings and more.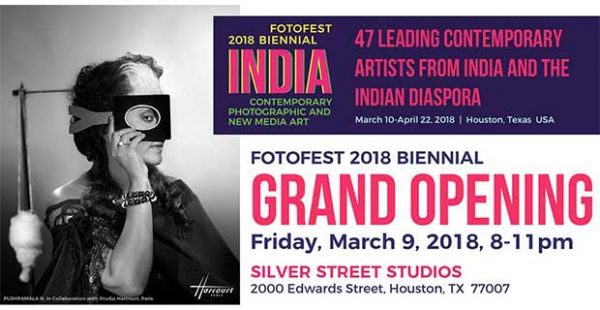 2. FotoFest 2018 Biennial: INDIA – Contemporary Photographic and New Media Art
FotoFest (Houston)
March 9 – April 22
Opening March 9, 8-11PM
FotoFest's 2018 Biennial focuses on contemporary photography and new media art from India. This year's show is curated by Sunil Gupta and Steven Evans and features works by "artists and collectives that work in dialogue with the long history and emergent future of India and its people."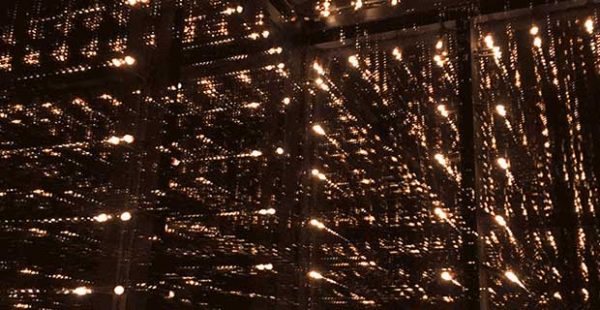 3. John Riepenhoff & Nicholas Frank: Hold My Beer 
Sala Diaz (San Antonio)
February 17 – March 31
Hold My Beer is an exhibition of works by John Riepenhoff and Nicholas Frank. For the show, Riepenhoff, Freetail Brewing and Company Brewing of Milwaukee joined to brew a specific variety of experimental hops and malt that present Sala Diaz as a consumable experience. The exhibition also features Frank's works that use beer cans as a medium.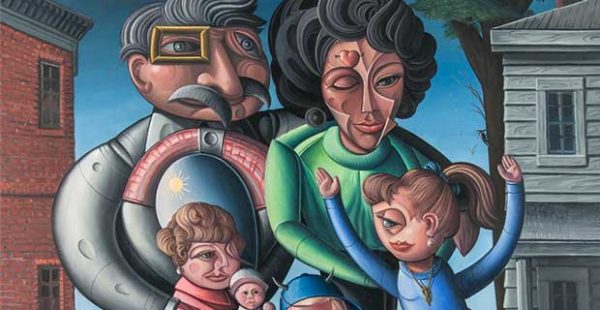 4. The Fine Art of Collecting
Grace Museum (Abilene)
January 19 – April 14
An exhibition featuring art and artifacts from the collection of Judge B. Michael and Elise Chitty. The show includes Native American artifacts, folk art, modern and contemporary paintings, and artifacts from Africa, New Guinea, Bali, China and Japan.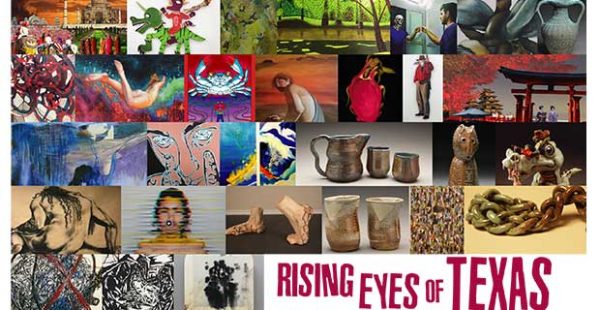 5. Rising Eyes of Texas XI
Rockport Center for the Arts
March 10 – 31
Opening March 10, 5-6:30PM
Rising Eyes of Texas XI is the Rockport Center for the Arts' annual statewide, juried exhibition for undergraduate and graduate students emerging in the visual arts. This year's show is juried by Glasstire founder Rainey Knudson.