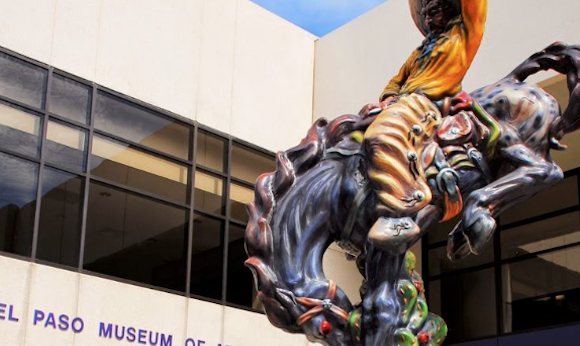 The Institute of Museum and Library Services (IMLS) has announced that the El Paso Museum of Art (EPMA), the only nominee in Texas, has been selected as a finalist for the 2018 National Medal for Museum and Library Service. IMLS describes the award as "the nation's highest honor for institutions that make significant and exceptional contributions to their communities."
"EPMA's location on the border provides us an opportunity to create a multicultural dialogue using our permanent collection and traveling exhibitions as a starting point. This focus has encouraged us as museum professionals to look at new ways to engage our audiences through programming and educational opportunities," EPMA Director Dr. Victoria Ramirez told the El Paso Herald-Post.
The EPMA was nominated for the National Medal by U.S. Representative Beto O'Rourke. Ten winners will be announced in late April.