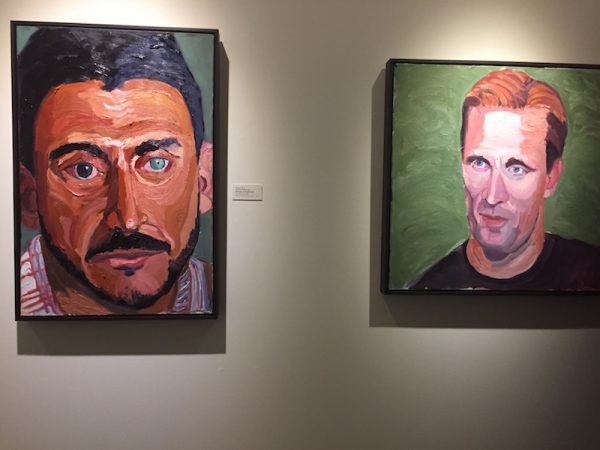 Ex-presidents are fascinating creatures. Between them and say, astronauts, one can imagine that anything they do in retirement is incredibly underwhelming. Where other presidents have taken to writing books or speaking on favorite issues, George W. Bush took on painting, and in this short time he's already on his second major solo exhibition.
Following his museum debut four years ago in Dallas at the George W. Bush Presidential Center with The Art of Leadership: A President's Diplomacy, an exhibition of paintings of world leaders, he's now brought veterans to the forefront with Portraits of Courage: A Commander in Chief's Tribute to America's Warriors, which opened on January 20 at the Museum of the Southwest in Midland. The exhibition in his childhood hometown features a vast collection of his oil portraits and paintings accompanied by an app that offers an audio tour with Bush discussing the his subjects. The app is geotagged so that you can only listen to it while in proximity to the art. The collection also includes paintings by his three art teachers — Gail Norfleet, Sedrick Huckaby and Jim Woodson. Norfleet will also lead a three-day oil painting workshop in February using the same or similar lessons she employed with Bush.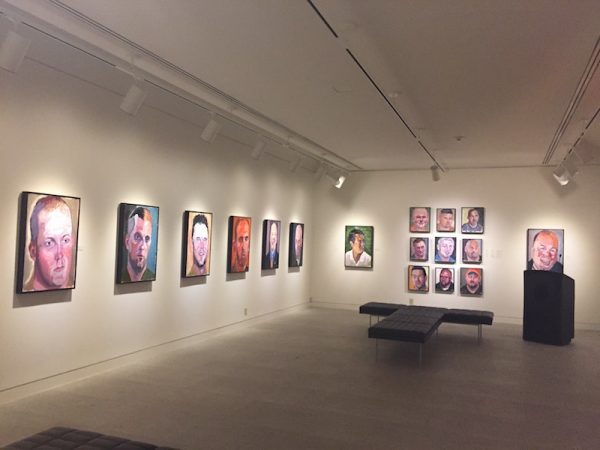 The Museum of the Southwest is also the first of four venues to host the exhibition outside of the George W. Bush Presidential Center, where it opened in March 2017.
The layout is straightforward, and in its way, minimal. There's a sense of repetition as the viewer is introduced to extreme closeups of men and women (mostly men) in oil on canvas. In respect to the original exhibition, the museum's collections manager and acting curator Jenni Opalinski says she kept the display as similar as possible to the Center's. Each portrait is labeled, per the Bush Institute's requirements, with the veteran's rank, name, branch and years served.
"They wanted the focus to be on the veteran and not who painted it," Opalinski says.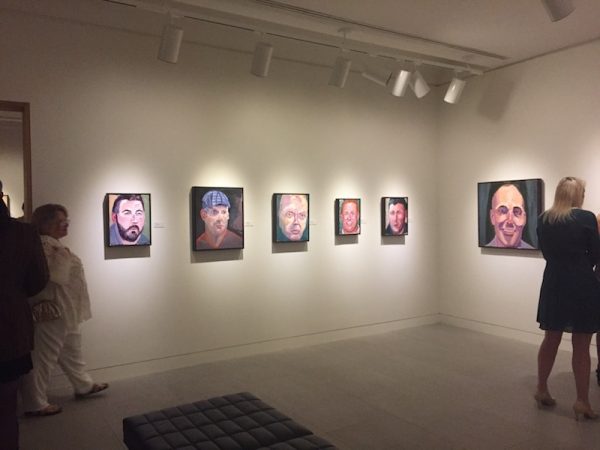 While the title wall clearly defines the entrance to the show, the paintings aren't labeled with dates. Without the chronology, viewers are unable to trace Bush's progression as a painter — or if there is any at all. Whether his style or finesse as an artist has shifted over these few years is hard to tell. 
And of course, here's the key question for many viewers: "Is a he a good painter?" That's surprisingly subjective when it comes to this work, but if anything, Bush is consistent. His strokes are thick with paint and his use of color is fearless. For a relatively new painter, he doesn't shrink away from using flesh tones that aren't typical but still accessible. His artist story often includes his influential visit to a Lucian Freud exhibition in Fort Worth. The parallels between the two artists' portrait style is evident.
At times, Bush's perspective evokes an amateurism — facial perspectives are sometimes amiss here, and his one portrait of a baby is an accidentally frightening depiction.
The sheer number of portraits borders on obsessive, which gives one pause: Bush was the commander in chief who sent many people to war. And many of them came back with life-changing injuries and trauma, if they came back at all. Was Bush's work on these portraits cathartic for him? Is the show a tribute, or therapy? Perhaps both. With these straight-on faces, Bush seems to be begging us to not forget these soldiers. So the viewer is left with a somewhat simple and straightforward collection of portraits. Some subjects with an ocular prosthesis are of note, and Bush does often capture a weariness or pain in the subjects' eyes that invite a prolonged look. Just not always.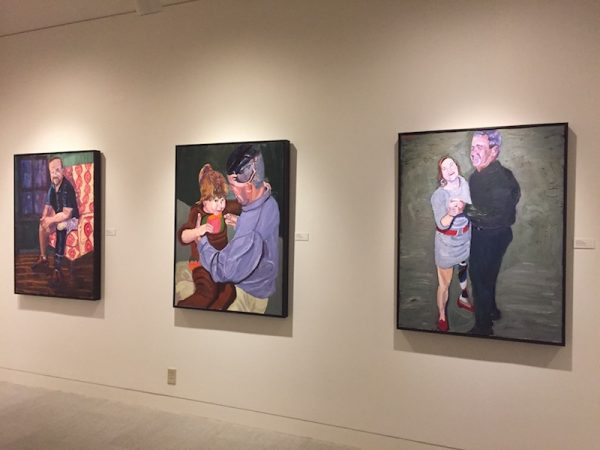 The exhibition begins with more scenic shots: Men on the golf course; Bush dancing with a wounded veteran; a father interacting with his child. These, along with three paintings by each of his instructors, lead viewers into the show. These works are more striking and sentimental. The subjects are missing limbs and living a daily existence with prosthetics. Bush wants to depict these appendages in these paintings, and they're endearing to the viewer. Instead of pathos, they evoke more of a triumph that a "normal" life — whatever that may be — is possible.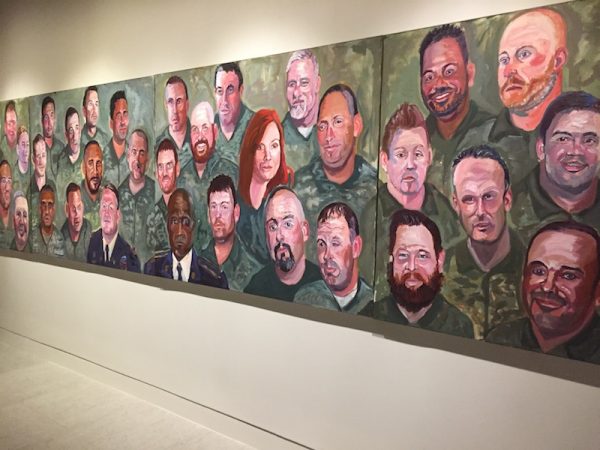 The centerpiece of the exhibition is an impressive mural of soldier's faces, with commanders in the front. The diversity of the faces is notable, and a striking point in the show.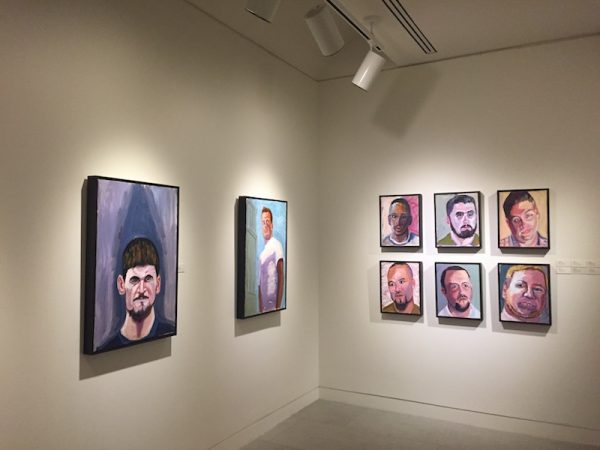 Portraits of Courage presents an odd viewer experience. Bush sets out to honor these men and women, and he does. Each painting feels like a love letter to their service. And he captures distinct moments in some of their faces. But at the same time, it's difficult to come away from the show with a deeper sense of who any of them are.
Through March 25 at the Museum of the Southwest, Midland