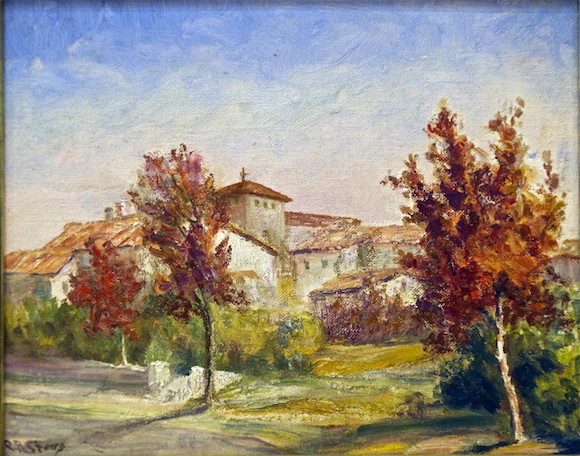 Randy Tibbits, cofounder and program coordinator of Houston Earlier Texas Art Group (HETAG), will give a talk on the life and legacy of Emma Richardson Cherry, considered "Houston's First Modern Artist" at the Houston Public Library on Monday, Jan. 29, 2018 at 6 p.m. (Tibbits is also on CASETA's board of directors.)
Emma Richardson Cherry (1859-1954) was an Illinios-born, award-winning painter of landscapes and portraits who, once settled in Houston, was also a co-founder of the Museum of Fine Arts, Houston.
This event is co-hosted by the Friends of the Texas Room non-profit organization, which "seeks to support the collections of the Texas and Local History Department, the Archives and Manuscripts Department, and the Special Collections Department of the Houston Metropolitan Research Center of the Houston Public Library."
The talk takes place in the auditorium of the Julia Ideson Building Houston Public Library Downtown, 500 McKinney Street. There is a reception at 6 p.m. and the talk begins at 6:30.