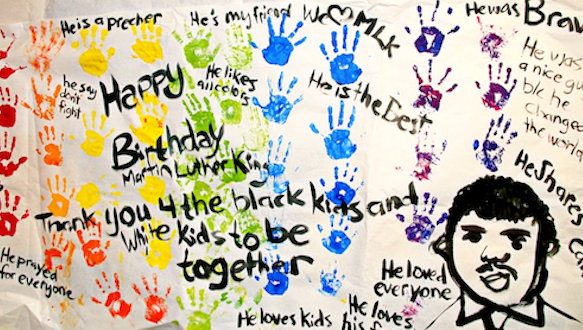 Dr. Martin Luther King, Jr. was assassinated 50 years ago this April. He was born on this date, January 15, in 1929. The Stevie Wonder video below, from 1980, called for a national holiday to celebrate Dr. King (It was not celebrated in all 50 states until the year 2000.).
The mural above is an example of one of the many children's activities in honor of Dr. King from a youth art education blog.
For just a moment, forget present politics and remember the past and have hope for the future.