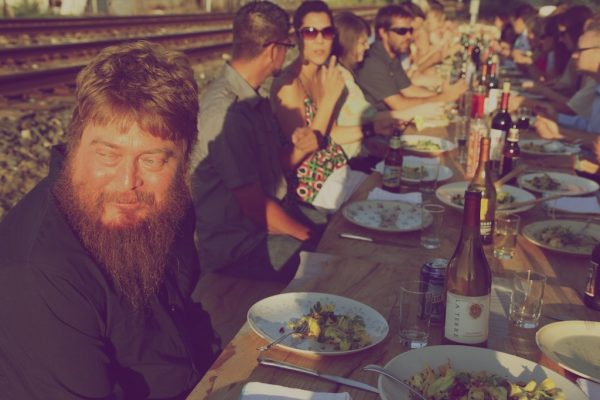 Peter Zubiate, San Antonio-based artist, furniture maker, designer, and woodworker, passed away at age 47 on December 28, 2017 after a long illness.
Zubiate was born in El Paso in 1970, raised in Marfa, and lived in Midland and Wilmington, Delaware before  settling in San Antonio with his wife Katie Pell in the 1990s. His work has been exhibited at, among other spaces, Southwest School of Art, Blue Star Contemporary Art Center, Mexic-Arte Museum, Contemporary Arts Museum Houston, the American Craft Council Exposition, Arkansas Arts Center, and the John Michael Kohler Arts Center. In San Antonio he was founder and owner of Zubiate Projects, a furniture and design studio, and was a frequent collaborator with area artists such as Chris Sauter. In 2011, along with caterer Tim McDiarmid, Zubiate started a dinner-party club called the Special Projects Social.
He is survived by his wife Catherine Anne (Katie) Pell and daughter Bygoe Zubiate.
His memorial service will be held on January 13, from 4-8 p.m. at the Monty + Ivy Hall at 1127 South St. Mary's St. in San Antonio. Per the family: "In lieu of flowers, please donate a small gift to Sala Diaz, the San Antonio non-profit art space of Peter's choice."