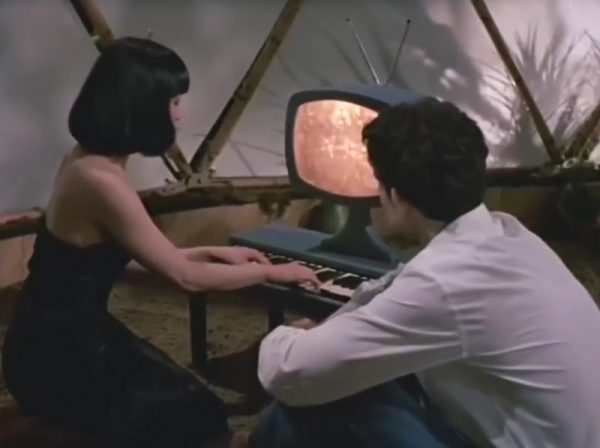 If you're in Austin (or within driving distance) this Saturday evening, you should plan on attending Austin Film Society's extremely rare, big-screen presentation of Nothing Lasts Forever with writer/director Tom Schiller in attendance. You've likely never seen or even heard of this lost cinematic oddity. Few have. The major movie studio that mistakenly backed this ambitious indie miracle in the early-1980s shelved it, denying its invitation to premiere at the Cannes Film Festival and any subsequent release in this country in the decades since. In fact, it would have remained in complete obscurity if Bill Murray hadn't insisted that it be included in a career retrospective a few years back. For so many reasons, the mere existence of this film is miraculous. Seeming at once familiar and foreign, Nothing Lasts Forever is a gem of impossible alternate cine-reality… and it's a lot fun.
The son of a TV comedy writer, Tom Schiller spent much of his childhood on the sets of shows like I Love Lucy. By his teens, he was making New Wave-influenced 16mm movies with friends. He apprenticed under documentary filmmaker Robert Snyder — a job that led to writer Henry Miller's mentorship of Schiller. Despite Miller's warnings that working in TV would kill his soul, Schiller was persuaded by his pal Lorne Michaels to work on his upcoming late-night variety show. Schiller was part of the original writing team of Saturday Night Live, and he was the show's in-house filmmaker throughout the late 1970s. Among the best known of his often bittersweet film vignettes are Don't Look Back in Anger featuring an elderly John Belushi visiting the graves of his fellow cast members; Perchance to Dream starring Bill Murray as a bum who performs Shakespeare, and the Fellini send-up La Dolce Gilda starring Gilda Radner. "I had a lot of freedom," Schiller's said of his time as a young filmmaker at the chaotic show. "Everyone would just say, 'OK, yeah, go ahead and do it.'"

During the fifth successful season of the show, MGM struck a deal with Lorne Michaels to produce a Saturday Night Live movie. The studio was hoping to cash in with the next Animal House or Caddy Shack (neither of those were official SNL projects, but both feature former cast members.) I bet MGM didn't know that Michaels was burned out and about to leave SNL (he wouldn't return for five years), along with many of the original writers. They most certainly didn't realize what Schiller — more influenced by classic and foreign cinema than pop comedy — would do with the opportunity. But amidst struggled leadership shifts at MGM, the production proceeded in 1982 with a decent budget, known cast members, and no studio supervision. Schiller calls it "a mistake that slipped through the cracks… I ended up getting to make a personal film at a giant studio."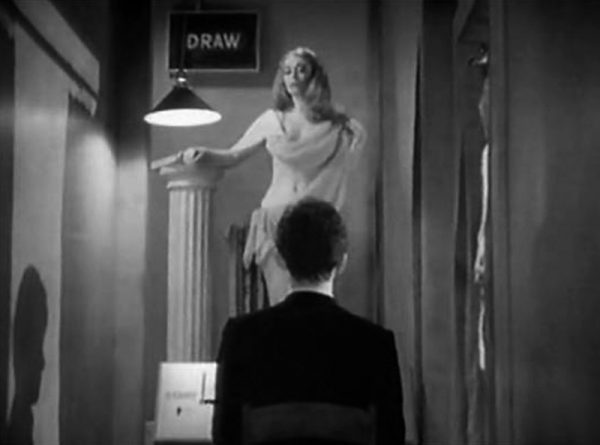 Schiller creates a unique future/past world in Nothing Lasts Forever by slyly orchestrating a mix of genres and styles that shouldn't work but does. The film is shot mostly in black-and-white, with some sequences in color. There are also segments of archival footage from across cinema's history interspersed as context, atmosphere, transition, joke, or all of the above. Its retro-styled symphonic score by composer Howard Shore sets the film afloat in the swelling drama and fantasy of a 1940s MGM classic. Yet for all its weaving of references, the film's smart, casual timefullness creates a timelessness and contemporary relevance lacking in most movies of the '80s. The toughest thing for current audiences accustomed to overly defined expressions may be settling into a movie so beautifully devoid of distinctions between silly and serious. 

Zach Galligan (Gremlins) stars as the wide-eyed, aspiring young artist Adam, with a supporting cast including Bill Murray as a suspicious bus conductor, Eddie Fisher playing himself as a broke lounge act, Dan Aykroyd as Adam's uptight boss, Imogene Coca, Mort Sahl, Lawrence Tierney, Apollonia van Ravenstein, and Larry "Bud" Melman. (John Belushi was to appear in the film, but died six weeks before production began.) Adam's misadventures take us to a dystopian Manhattan ruled like a totalitarian state by the Port Authority, to a bohemian underground from which benevolent illuminati tramps control the world's cities, and finally even to the moon. It's a dream-like allegory for the journey of an artist (with plenty of art jokes and jabs). And, of course, being an artist is itself a sort of allegory for being a human.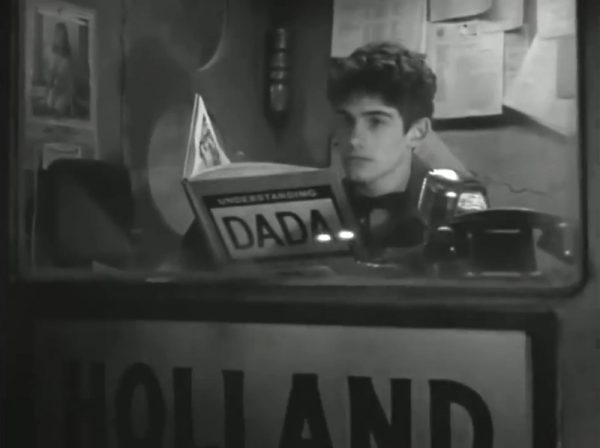 Nothing was completed in 1984, and MGM planned to release it following that year's mega-successes of Gremlins (also starring Zach Galligan) and Ghostbusters (starring Bill Murray and Dan Aykroyd). But then they saw it. To the new management at the studio, Schiller's opus was an embarrassing failure, and his big break turned out to be a heartbreak. The film never saw the light of day, and he never made another feature. It's criminal that this ambitious little film was kept from its place in history at the forefront of the '80s independent film renaissance, and that it still remains unavailable to this day. It has only been screened a handful of times in the U.S. This special AFS Cinema screening with Schiller in attendance (and a "lunar happy hour" in the theater lobby afterwards) is a real cinematic treat for the holidays.
Screens on Dec. 23, at 7 p.m. at the Austin Film Society, with the filmmaker in attendance.