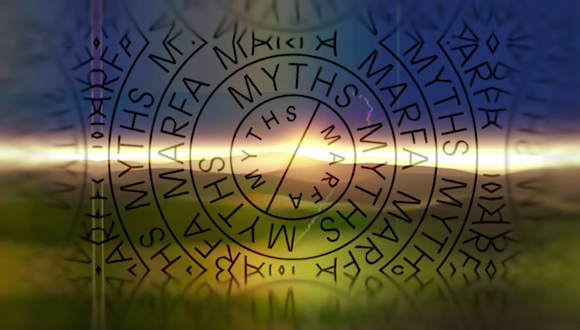 Brooklyn-based record label Mexican Summer and Texas artspace Ballroom Marfa have announced that their annual music and arts festival Marfa Myths is returning for its fifth year in 2018.  The four-day event will run from April 12-15, 2018 and will feature musical performances across the city, a recording residency with Cate Le Bon and Bradford Cox, and a visual artist residency by Jesse Moretti. The artist-in-residence at last year's festival was Los Angeles-based artist Matthew Craven.
In concurrence with Marfa Myths, Ballroom Marfa will open Hyperobjects, a new exhibition exploring ecological crisis as understood through philosopher Timothy Morton's writings.
The current lineup for Marfa Myths includes Wire, Tom Zé, Terry Allen, Ryley Walker, Innov Gnawa, Senyawa, Thor & Friends, and others. To see the full list, go here.
To read our reports from last year's Marfa Myths, go here: Part 1, Part 2.