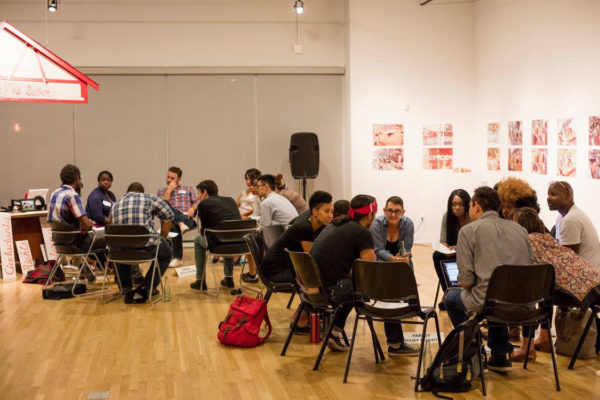 Project Row Houses and the University of Houston's Center for Art and Social Engagement (CASE) have recently opened applications for the 2018 CASE-PRH Fellowship. Now in its second year, the program invites artists to work in Houston's Third Ward and develop projects that will positively impact the community. (The University of Houston is situated adjacent to Third Ward.) The program is funded by a $100,000 gift from Texas philanthropist Suzanne Deal Booth; its inaugural fellows were Carrie Schneider and Carol Zou.
PRH and CASE are searching for two fellows — one local and one non-local. Some benefits of the fellowship:
A $15,000 stipend
A $5,000 project/research budget
A community Brain Trust of local artists, community members, and faculty to advise and ground the project in a local discourse
For non-Houston fellows: local housing at Project Row Houses with $1,000 in travel support
In turn, fellows are expected to participate in programming throughout the year, including:
A public presentation of previous work and fellowship guiding questions at the beginning of the fellowship
A public talk/project at the end of residency
Co-organize a Community Conversation with PRH Curator and Programs Director and CASE Director
Attend monthly meetings with the program directors
Applications are due by November 21, 2017. For more info on application requirements, please go here.