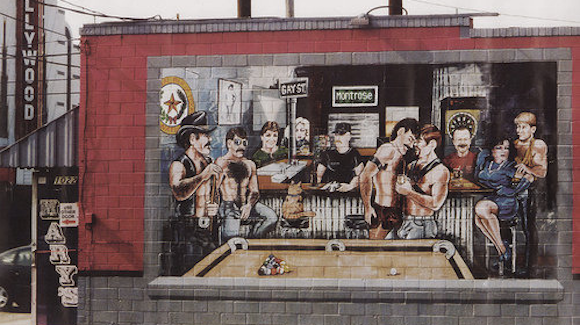 Nostalgia is the air this week at two different art spaces.
Today, November 2, Wedge Space will present a "performance/talk" in conjunction with the current exhibition The Scene: (Houston 1969-1981) Nick Vaughan & Jake Margolin. The event, entitled "A Landing on the Bayou," will take place at 11:15am–12pm and again at 6:15pm-7pm The Houston-based collaborative's show is described in the press release:
Using source imagery and archived ephemera found in collaboration with Houston archivists, photographers, and community members, the artists have created hand-cut maps, drawings, and installation works which capture Houston's diverse and thriving drag scene in the years between the Stonewall Riots and the onset of the AIDS crisis. The exhibition reflects on Houston's historic and underappreciated role as a destination and refuge for LGBTQ citizens in the Gulf Coast region.
Over at Deborah Colton Gallery, there will be a panel discussion called "The Power of Houston-An Art City of the Future!" The artists and panelists for the exhibition Focus on the 70s and 80s: Houston Foundations Part II are the who's who of the Houston art community of the time period.