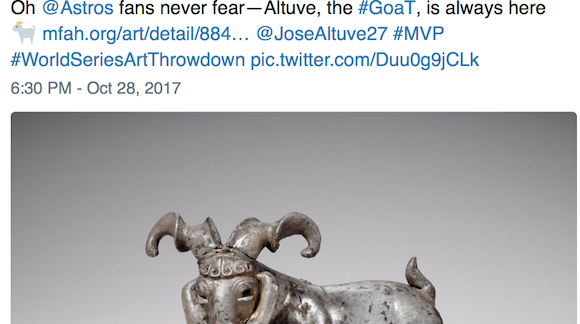 And we thought we were clever when we posted the two different stories of "head art," as manifested by fans of the Houston Astros versus the L.A. Dodgers. It turns out, though, that museums have been in on the World Series showdown from the get-go, reports Remezcla.
The Museum of Fine Arts Houston (MFAH) and the Los Angeles County Museum of Art (LACMA) have been throwing down rhyming trash talk and tossing in some art work to boot since the beginning of the series, through #WorldSeriesArtThrowdown.
There's only one game left, so check out the museum poetry before it's all over! Keep up here.