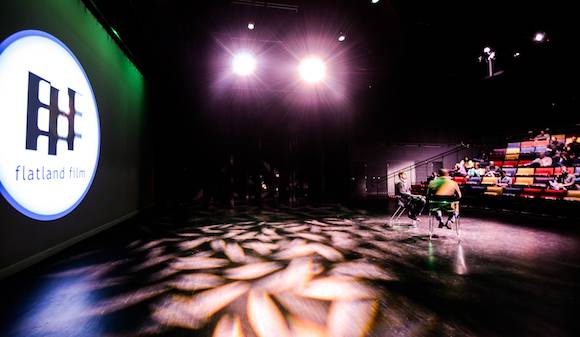 The annual Flatland Film Festival comes to Lubbock this month from October 19 – 21, organized and hosted by Louise Hopkins Underwood Center for the Arts (LHUCA), in its Firehouse Theater, as well as screenings at Alamo Drafthouse and Cactus Theater. Filmmakers and film subjects will be in attendance and some will speak or be in conversation.
This year's programming includes, among other offerings, the climate-change documentary Between Earth and Sky (2016); a 2017 FFF Local Shorts Program; a documentary by Jonathan Seaborn about arts patron Louis Hopkins Underwood; and, in conjunction with his current show at LHUCA, the documentary THE SECRET LIFE OF LANCE LETSCHER, which is described as "a deeply personal and psychological portrait of internationally known, and Austin-based, collage artist Lance Letscher."
You can find the full program here.
Founded in 2004, the festival "aims to cultivate an appreciation for film, video, and the digital moving-image expression and to support artists working in this mode of expression."
Ticket and pass info (via the website): Festival Passes are $35. Student Passes are $10 with valid ID. Individual screening tickets (with the exception of the Cactus Theater and Alamo Drafthouse screenings) are $5.
Here's a link to more info and a video trailer for this year's festival.