Today, October 7, from 12-6 pm, The Guadalupe Cultural Arts Center will host San Antonio's inaugural San Anto Zine Fest. Organized by the zinesters behind La Liga zine, ChifladaZine, Yes Ma'am zine, and St. Sucia, the event will give independent publishers in and around the city a much-needed opportunity to share their works with a wider audience.
Specifically, the event is focusing on giving women and artists of color a voice within the community. Isabel Ann Castro, one of the festival's founders, told the San Antonio Current that approximately 70% of the vendors applying were women of color.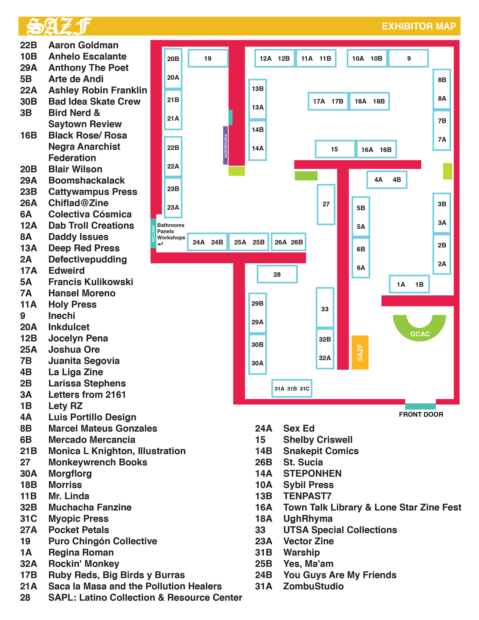 In addition to all of the zinesters listed above, San Anto Zine Fest will be packed with panels, speakers, and a how-to class for those interested in creating their own zine. For more information, visit San Anto Zine Fest's website.
If you can't make it to San Antonio, Zine Fest Houston is scheduled for November 11, 2017 at Lawndale Art Center in Houston.
The San Antonio Zine Fest will be held today, October 7, from 12-6PM at The Guadalupe Cultural Arts Center (723 S. Brazos, San Antonio, TX 78207). The event is free to attend and family-friendly.