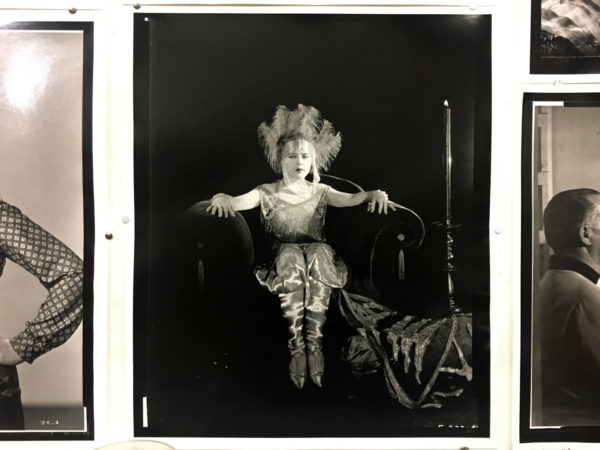 Over the past few years, Houston photographer (and State District Judge) Mike Schneider has been collecting rare, large-format photo negatives made for movie and TV promotion in Hollywood between the 1930s and '60s. While most collectors are strict in their obsessions with certain actors, movies, or genres, Mike is more interested in the images themselves — especially those with unusual mixtures of good and bad, reality and artifice, pop culture funkiness and serious photographic artistry. The upcoming show Gloss — opening this Thursday evening at Houston's Jack Meier Gallery and soon traveling for small exhibitions in other cities — will feature more than 25 new, large, silver gelatin fiber prints made from these obscure photographic artifacts.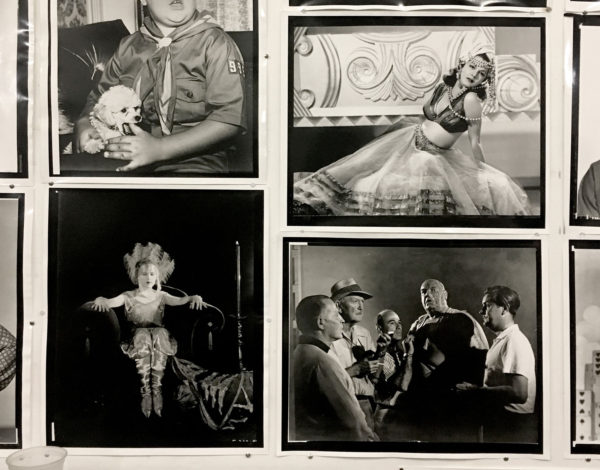 In anticipation of the show, I visited Schneider and fellow photographer Bill Daniel at the Pasadena warehouse-turned-photo lab where the two had collaborated for months on the meticulous hand printing for the project. Honestly, I just expected to enjoy a nice conversation with photo nerds and view of some vintage movie stuff. I didn't expect to be so compelled by the striking beauty of the prints, the weird tensions at play in the images, the activations between the selections, and an interesting conversation across time between these modern media archeologists and the original photographic craftsmen of last century's entertainment industry.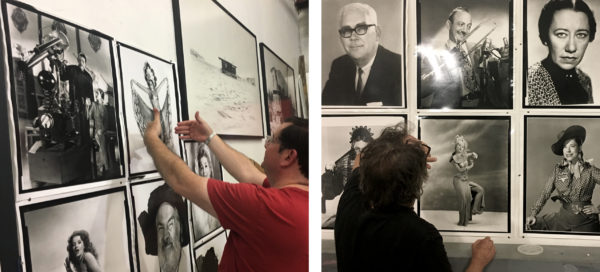 Large-format photography is used for superior detail, depth, and dynamic range. But, historically, its long commercial use in Hollywood had as much to do with the ease of mass producing relatively small photo prints within the industry. Eight-by-ten inch "glossies" used for movie publicity, promotional giveaways, and headshots were not made using enlargers, but simply contact-printed directly from eight-by-ten-inch negatives. The 20 x 24-inch prints made for this project are likely the first-ever enlargements of these photographs, revealing long-unseen detail. Daniel and Schneider have also included the normally unseen edges of the negatives in their prints, showing original negative notches, number codes, and handwritten notes. Schneider pointed out to me that the show's title, Gloss, refers not only to the common term for Hollywood promotional photos and the shiny luster of them, but also to the idea of gloss as annotation, as in "glossary."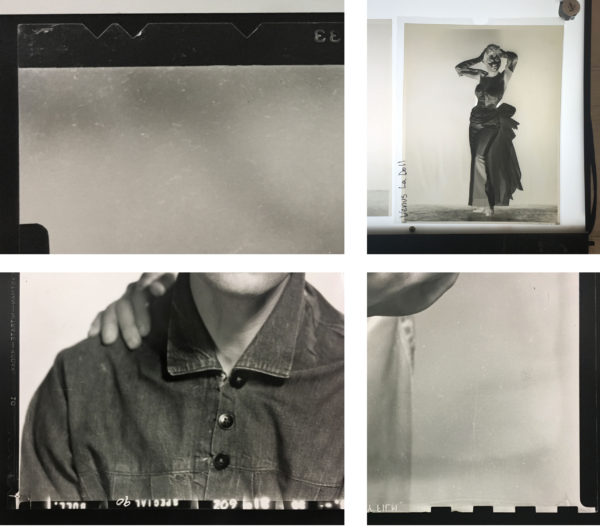 Though Schneider knows a whole lot about the featured personalities in the photos — including Jean Sullivan, Buster Crabbe, Judy Canova, Ed Wood, Tor Johnson, Gale Gordon, Ray Bolger, Bobby Barber, Blaze Starr, Yvonne De Carlo, Diana Rigg, and many others — I think those specifics are beside the point. This isn't a historical show about Hollywood or movie culture, but rather an assemblage of odd gems extracted from the mechanisms of that layered history. Divorced from original intentions, each of these beautifully blown-up photographs holds its own suspended cinematic moment that is simultaneously both fiction and document. These are intriguing works of fake portraiture, capturing real people in constructed poses, roles, and scenarios. They are mass-media fragments turned into one-of-a-kind art objects. And, especially seen in a contemporary context, they are visual evocations of the precarious blend of artifice and actuality in our strange yet strangely familiar "glossing over."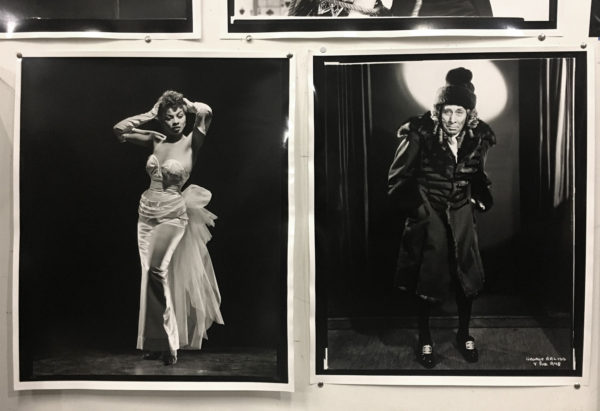 Mike Schnieder and Bill Daniel will be on hand at the opening of GLOSS at Jack Meier Gallery this Thursday, September 7 from 5:30-8 p.m. to discuss the work, and 100% of the sales of framed prints and limited portfolios will directly benefit the post-Harvey animal rescue, shelter, and adoption efforts of BARC.