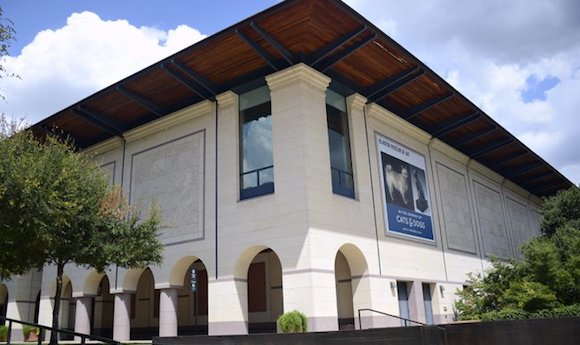 The Blanton Museum of Art at The University of Texas at Austin has announced that is has received a gift of seven works by American abstract painter Leon Polk Smith (1906–1996). The works come from the Leon Polk Smith Foundation and Austin collector-philanthropists Jeanne and Michael Klein (who recently gifted the museum an extensive video collection as well).
The works date from between 1942 and 1959; there are three paintings and four drawings. Polk, an Oklahoma native, was a rancher and construction worker "before discovering the work of Piet Mondrian, Constantin Brancusi, and Jean Arp at A.E. Gallatin's Gallery of Living Art, then at New York University, in 1936."
Via the Blanton and its director Simone Wicha:
"We're honored that the Leon Polk Smith Foundation chose the Blanton as the steward of these paintings and drawings. This concentration of works by Leon Polk Smith brings historical depth to our holdings of postwar American painting and allows us to highlight Smith's pioneering role in the development of abstract painting in the United States, from the new dynamism he brought to geometric abstraction to his prescient shaped canvases."
The paintings will be put on display upstairs in the museum this fall.