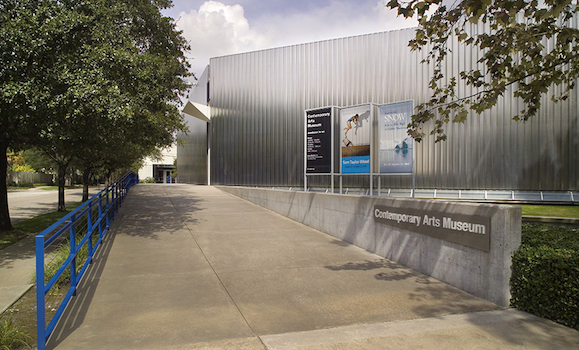 Gunnar Birkerts, an acclaimed Latvian-American architect based in Michigan, died on Tuesday, August 15 at the age of 92. Birkerts designed the iconic Contemporary Art Museum Houston building, which opened in 1972.
In a public social media post, Houston's Pete Gershon, the Core Residency Program Coordinator who was once an archivist at CAMH, wrote: "I was glad to have the chance to interview him in 2014. 'We must plan a museum that will be up to date and serviceable in 50 years,' he said in 1969. '[it] shouldn't go off the map at night.'"
Birkerts worked for Eero Saarinen's Michegan office and for Minoru Yamasaki "before opening his own practice, Gunnar Birkerts and Associates, in the 1960s." Via Architect Magazine:
"Named a Fellow of the AIA in 1970, Birkerts is best know for his late-modernist designs including the Federal Reserve Bank building (today called the Marquette Plaza) in Minneapolis, the Kemper Museum of Contemporary Art in Kansas City, Mo., the U.S. embassy in Caracas, Venezeula, and, most recently, the National Library of Latvia, called the Castle of Light, which he initially conceptualized in 1989 and was completed in 2014. Birkerts was also a faculty member at the University of Michigan for almost 40 years."
For more on Birkerts, please go here.