Brandon Zech and special guest Deborah Roberts are in Austin discussing a grand artistic rivalry, a political artist on the rise, and an artist with an unlikely background.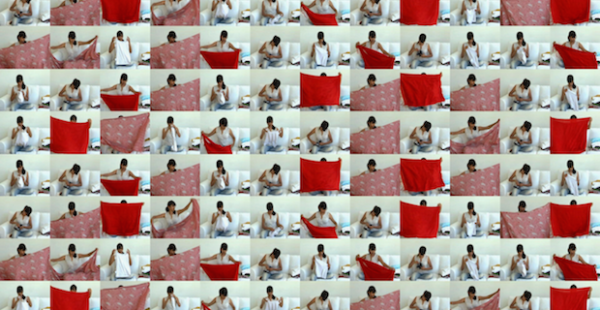 1. Surabhi Saraf: FOLD
Blanton Museum of Art (Austin)
June 3 – August 27
"In the projected video, FOLD (2010), a grid of twelve-by-eight frames captures the Indian-born, San Francisco-based artist Surabhi Saraf in jeans and a white shirt as she folds laundry on the couch. Through color, sound, repetition, fragmentation, and multiplication, Saraf turns a prosaic activity into a captivating visual and sonic experience."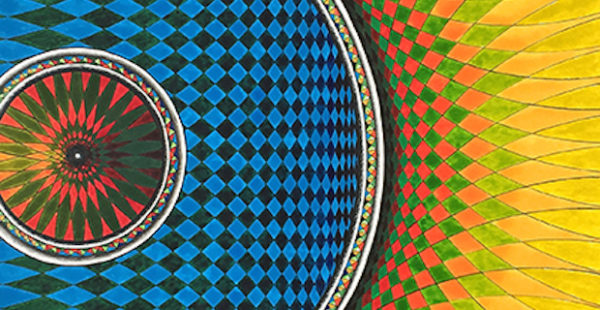 2. M. Kelly Olsen
G Spot Gallery (Houston)
August 5 – 27
Opening August 5, 6-9PM
A show of op-art ink paintings by M. Kelly Olsen. The pieces are inspired by M. C. Escher, Frank Lloyd Wright, and the artist's father.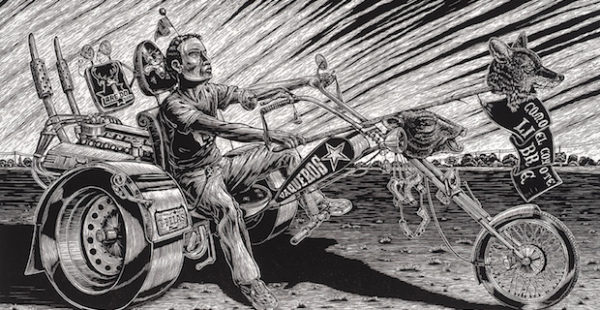 3. Juan Mora: Culture Clash
McNay Art Museum (San Antonio)
June 8 – August 13
Read our review here.
A show of linocuts by San Antonio artist Juan de Dios Mora. The works "tell stories of the clash and mix of cultures along the Texas-Mexico border in intensely detailed images full of a cultural iconography unique to the border region."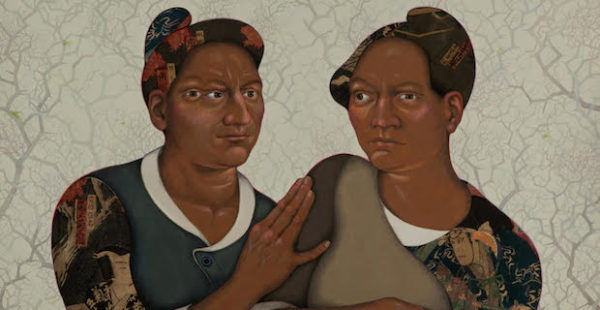 4. Julie Speed: Excerpts from the Undertoad
The Louise Hopkins Underwood Center For The Arts (Lubbock)
August 4 – September 30
Opening August 4, 6-9PM
A show of works by Marfa-based artist Julie Speed.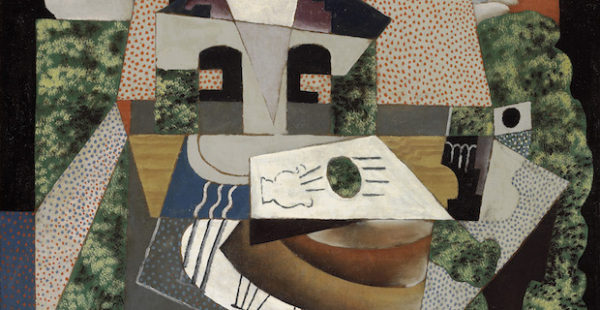 5. Picasso/Rivera: Still Life and the Precedence of Form
Meadows Museum at Southern Methodist University (Dallas)
August 6 – November 5
A show that tells the story of the spirited rivalry between Pablo Picasso and Diego Rivera. The exhibition features works from the Meadows' collection alongside works loaned from the Columbus Museum of Art.