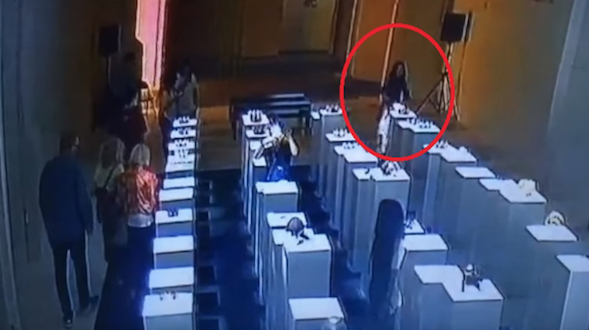 Ad Reinhardt memorably said "sculpture is something you bump into when you back up to look at a painting." In the case of the exhibition at The 14th Factory, a pop-up gallery located in Los Angeles, it was not a painting a student was looking at but herself — she was taking a selfie.
The exhibition featured work by British artist Simon Birch arranged on closely set pedestals at varying heights. While setting up her photo, she lost her balance and knocked over a pedestal causing a domino effect. This lead to over $200,000 in damages.
Anyone whose visited museums and sculpture parks recently can notice a definite uptick in selfies with the art being relegated to the perfect backdrop to frame your "I was here" moment. Unfortunately, these antics aren't going anywhere as they have become a great organic/unpaid marketing strategy for museums. The City of Sugarland, a suburb of Houston, may have made the best use of their public art funds by commissioning the most ironic sculpture for this phenomenon. The bronze sculpture of two girls taking a selfie is life size and invites visitors on the plaza to take a selfie with the selfie sculpture — at least it can't be knocked over.