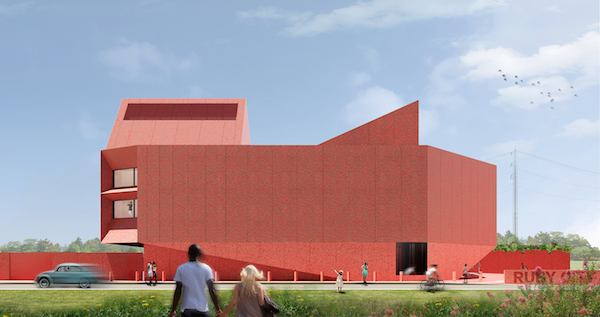 Last week, San Antonio's Linda Pace Foundation broke ground on its new two-story, 14,000-square-foot building. Set to be completed in late 2018, in conjunction with the city's tricentennial, the building will house the Foundation's collection of more than 800 works by contemporary artists.
Architect Sir David Adjaye has designed the building after a structure that came to Linda Pace in a dream. Foundation Trustee Kathryn Kanjo on Pace's vision:
A sparkling crimson building appeared to Linda in her sleep. Using colored-pencil, she sketched the fanciful image and shared it with David Adjaye. With his bold sense of volume and materials, David has interpreted Linda's dream city into a faceted, beckoning form, a Ruby City.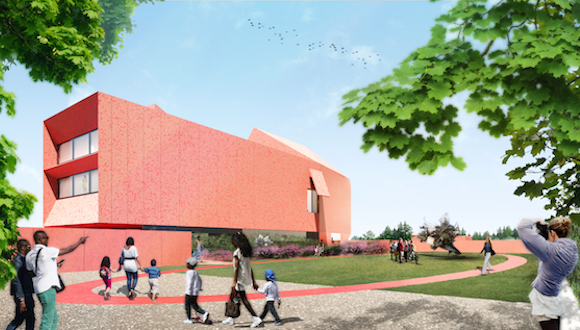 In this spirit, the new Ruby City will be covered in cast concrete panels adorned with glass and mica aggregate, meaning that it will shimmer in the light. This building will serve as the center point for the Linda Pace Foundation campus, which runs from South Flores Street to the San Pedro Creek and also includes a green space, CHRISpark, and SPACE, a gallery featuring rotating exhibitions.
The $16 million Ruby City project is privately funded by the Linda Pace Foundation. For more information, go here.