Brandon Zech and guest host Michael Anthony García on two great shows on UT campus, contemporary Aboriginal art, and some very cool '80s film-still paintings by a Texas favorite.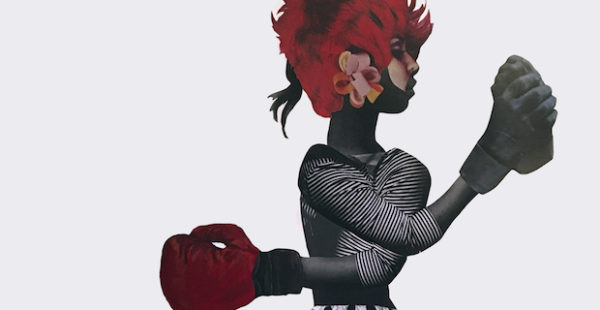 1. Nobody's Darling: Women and Representation
Christian-Green Gallery (Austin)
May 3 – August 11
Reception May 11, 5:30-7PM
Nobody's Darling: Women and Representation brings together two exhibitions in the Christian-Green Gallery: Nobody's Darling: New Works by Deborah Roberts and Askance Reply: Selections from the Brandywine Print Archive and the Christian-Green Collection.
Based in Austin, Deborah Roberts has been engaging issues of beauty, race, and women's bodies for the past twenty years. Askance Reply includes works by artists Elizabeth Catlett, Camille Billops, Faith Ringgold, Andrea Chung, and others.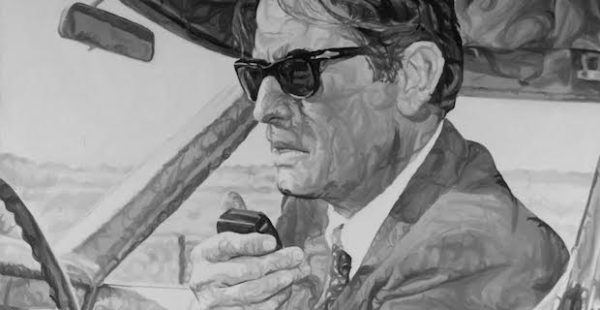 2. Double Take: Works by Ed Blackburn
Tyler Museum of Art
May 14 – August 20
"Organized by the Tyler Museum of Art, Double Take: Works by Ed Blackburn presents the first major museum survey of Blackburn's "movie" works from the 1980s. The pieces in the exhibition, created from 1981 to 1986, present a wide range of iconic Hollywood scenes in a more Impressionistic fashion across a broad spectrum of media including drawings, prints and paintings."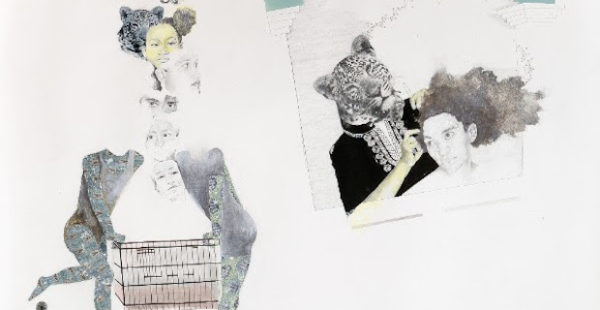 3. into the midst of things
Diverseworks (Houston)
May 13 – July 22
Opening May 13, 6-8PM with artist talks at 6:30
An exhibition featuring works by Regina Agu, ruby onyinyechi amanze, and Wura-Natasha Ogunji. From DiverseWorks: "into the midst of things brings together three artists who are truly invested in mark making in all of its forms to offer complex counterpoints to dominant cultural and historical narratives. The exhibition title refers to in media res, a literary term that describes a narrative that begins somewhere in the middle of the action."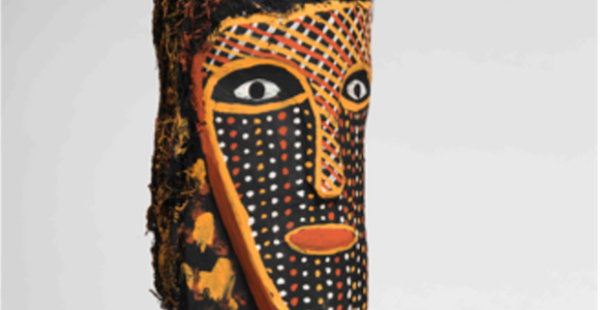 4.1. Of Country and Culture: The Lam Collection of Contemporary Australian Aboriginal Art
San Antonio Museum of Art
February 24 – May 14
A show of more than 100 artworks created by Aboriginal artists since the mid-1990s. The exhibition focuses on contemporary works that emphasize the artists' connections to land, heritage, and visual communication.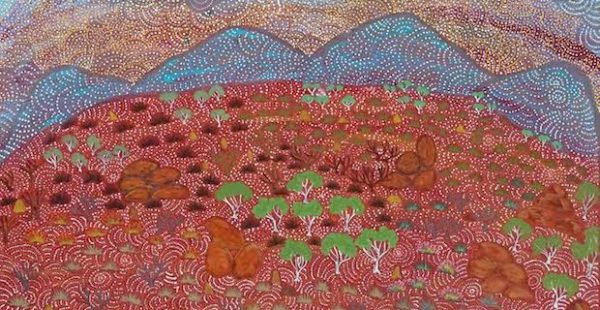 4.2. THE CALL OF COUNTRY: New Paintings by Australian Aboriginal Artists of Ampilatwatja
Booker-Lowe Gallery (Houston)
May 13 – July 29
Opening May 13, 3-5:30PM
An exhibition featuring works by Australian Aboriginal artists Michelle Pula Holmes, Priscilla Pitjarra Foster, Joycie Pitjarra Morton, Jessie Ngwarraye Ross, Margaret Kemarre Ross, Kindy Kemarre Ross, Julieanne Ngwarraye Morton, Rosie Ngwarraye Ross, Elizabeth Ngwarraye Bonney, and Denise Ngwarraye Bonney. This show is in celebration of the gallery's 15th anniversary.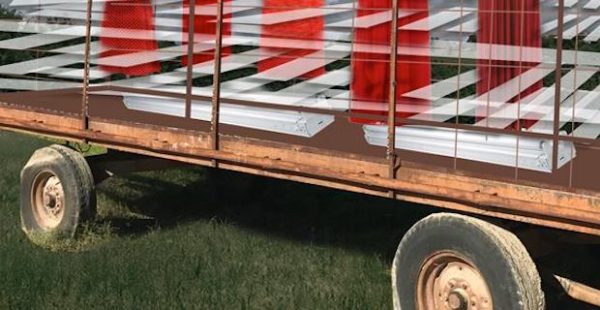 5. Michael Anthony García: Suspension of Belief
The Museum of Human Achievement (Austin)
April 21 – June 3
Michael Anthony García's Suspension of Belief is an installation that is part of MoHA's Cage Match series curated by Ryan Hawk. The piece explores themes of displacement, immigration, and migration.