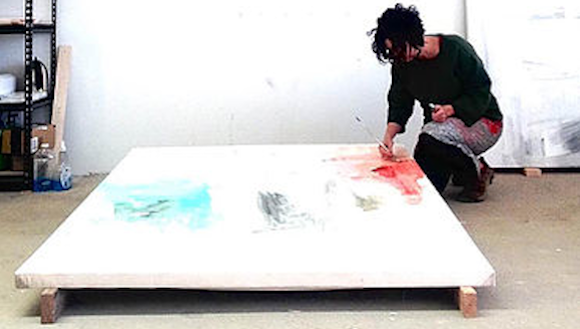 Marfa artist Ann Marie Nafziger, who received her MFA degree in painting from the University of Houston in 2008, ran for mayor of Marfa, the West Texas town that most of us know as the Donald Judd art mecca, though residents just call it home. In Nafziger's political website, she writes:
I believe we should expect our mayor to build trust and cooperation across every part of our community. Our mayor needs a history of public service and civic engagement, as well as strong ties into every part of Marfa. I'm uniquely qualified, having worked alongside Marfa citizens of every age, background, group, and alliance over the past fifteen years. If elected, I will listen to and value diverse opinions while building consensus in order to get things done.
Nafziger won by a landslide, 336 to her opponents' 112 and 115. (Marfa's population is about 2,000 so, they, like the rest of us, could do a better job of getting the vote out). But here's to the next generation of artist-citizens! Congratulations Marfa and Ann Marie!