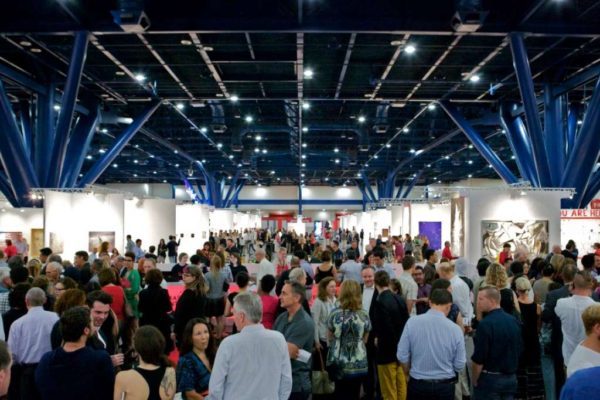 Last week, Art Market Productions sent out an email announcing that applications are now open for the seventh edition of the Texas Contemporary art fair. Set for October 19-22 at the George R. Brown Convention Center, this year's Texas Contemporary will be significantly later than recent iterations—last year's fair opened on September 29, and 2015's opened on October 1. According to the Texas Contemporary's website, the fair will feature "75 exhibitors and an innovative program of special projects and public installations." Below is the floor plan for the 2017 fair.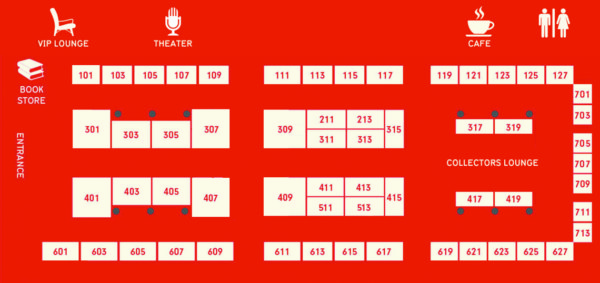 Contrastingly, the Houston Art Fair has so far been silent about its schedule this year. While its website initially boasted an opening night at Silver Street on Thursday, September 28, the site now reads "2017 Dates Postponed."
After the two fairs last year, Rainey Knudson wrote about whether or not Houston should have an art fair. What do you think? Read her thoughts here.