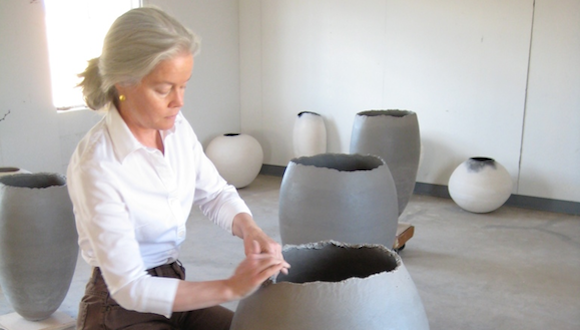 Next week will be all things ceramic in San Angelo. Centering around the San Angelo Ceramic Invitational exhibition at the San Angelo Museum of Fine Arts, there will be tons of ceramics-related events in town.
There are a series of workshops with artists Randy Brodnax, Gina Tibbott, and exhibiting artists Bonnie Lynch (pictured above) and Brian Molanphy, assistant professor at SMU Meadows School of the Arts. The Thirty-Second Annual Ceramic Symposium will take place at Angelo State University. They will celebrate with a Texas barbeque dinner and dance at the Old Chicken Farm Art Center. San Angelo does it right!
Other galleries near the museum will also be open with ceramic exhibitions. For the calendar of events, go here.