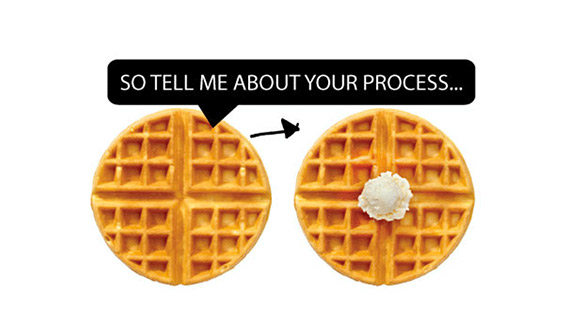 This coming Wednesday, April 12th, Fusebox Festival in Austin returns for its 13th year. The festival features a hefty lineup of art exhibitions, theatrical performances, dances, and daily chats supplemented by free waffles, and will run through Sunday, April 16th. If you haven't gotten your tickets yet, do so fast—it looks like some events are already sold out. Look below for some of our must-see picks.
On view Friday and Saturday, John Moletress' TRIGGER WARNINGS AND VARIOUS ATTEMPTS features a one-man reading of Arthur Miller's The Crucible that will be streaming in an amateur sex-cam chat room.
SPAM'S THE INTERNET: THE RESTAURANT is a "virtual reality dining experience" where visitors can cook up a personalized menu of interactive and experimental art.
HOME BALANCE by Hillerbrand+Magsamen comes to Fusebox from its debut last year at CounterCurrent. If you have ever wanted to jump around in a bouncy house that is also a work of art, this one's for you.
PANCHO VILLA FROM A SAFE DISTANCE by Graham Reynolds, Shawn Sides, and Lagartijas Tiradas Al Sol is an experimental chamber opera about the life and death of the Mexican Revolution hero Pancho Villa. It was presented last November in Marfa at the Crowley Theater.