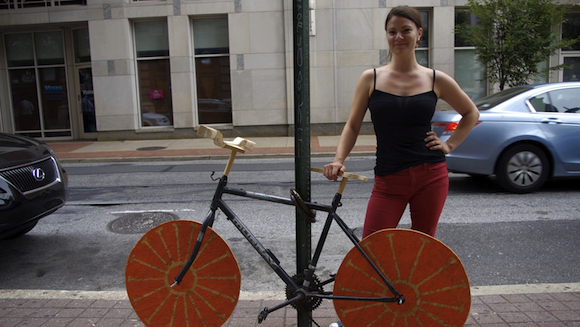 Last week 34-year-old artist Corrina Mehiel was murdered in Washington D.C. The art teacher and project assistant to Mel Chin was found in a basement apartment the afternoon of March 21. She had been bound and stabbed to death.
This last Monday a suspect was arrested in D.C. El Hadji Alpha Madiou Toure, 28, likely did not know Mehiel, and police think she might have been targeted in a robbery. He has an extensive criminal record and may have been sleeping in city homeless shelters.
Via the Washington Post: "At the time of his arrest he was wanted on a charge of violating probation in a robbery conviction in Tennessee, and he has an extensive criminal record in Georgia with convictions for making a terrorist threat, assault and ­robbery. …Toure was charged in the District with first-degree murder while armed and theft in the death of Corrina Mehiel."
Mehiel lived in North Carolina, but was based in D.C. "…for months as she worked on an exhibit at the Corcoran School of the Arts and Design."
For more on this story, please go here.