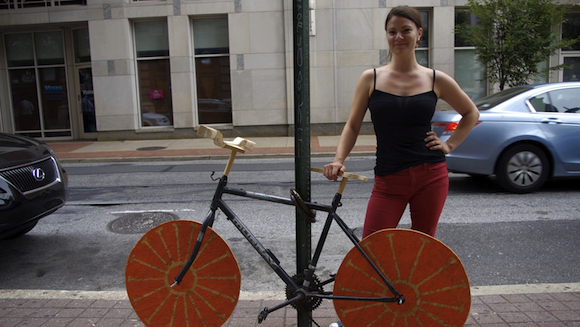 Artist Corrina Mehiel, age 34, was found murdered in Washington, D.C. Her body was found in a basement apartment the afternoon of March 21, reports artnet News. She had been bound and stabbed to death.
Mehiel was living in D.C. temporarily, teaching at the Corcoran School of the Art & Design and working as a project assistant for Houston-based social practice artist Mel Chin, whose current exhibition, The Fundred Reserve, is now on view at the Corcoran. Mehiel was staying in an apartment provided by Chin for people working on his projects.
On her website, Mehiel wrote, "My teaching method, artistic research, and curatorial practice all involve creating opportunities for exchange and community building."
To the Washington Post, Chin described Mehiel as "a ferocious advocate for the rights of women. She believed in the value of a private voice and the immense accountability of a collective one. For me, the loss of Corrina cannot be measured." Chin said she was among a group who had dinner at his apartment the night before her body was discovered.
The Metropolitan Police Department of Washington, D.C., is looking for a "person of interest" and Mehiel's missing car. It is also offering a reward of up to $25,000 for information leading to an arrest.