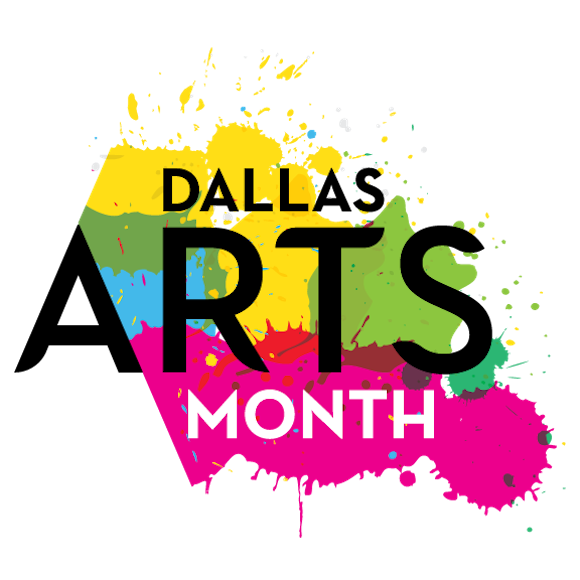 Today the Office of the Mayor of the City of Dallas announced that, as of this coming April 1, Dallas Arts Week has officially expanded into Dallas Arts Month. Mayor Mike Rawlings' office has realized (along with the rest of us) that the city-wide schedule of art and culture events stemming in part from or in tandem with the Dallas Art Fair (and to some degree MTV's RE:DEFINE for the Dallas Contemporary, and the still-new Nasher Sculpture Prize) has expanded far beyond the weekend of the Fair itself.
States Mayor Rawlings: "There is so much going on artistically in Dallas, and we see all types of art being created and experienced in every corner of the city: theatre, music, dance, sculpture, literature, painting and more. We realized we needed much more than a week to do it all justice. So for the 30 days of April, it's all about the arts!"
There is a new website dedicated to the month, including individual events calendars for art, music, theater, architecture, et al. As of this writing, the site was still a bit glitchy (sigh: bureaucracy) but we imagine it'll iron out soon.
The Office of the Mayor in its press release has nonetheless included the following events highlight list:
TITAS Presents: Alvin Ailey American Dance Theater 

March 31 – April 1

 at the Winspear Opera House
Dallas Art Fair, 

April 7 – 8

 at the FIG (Fashion Industry Gallery)
Creative Conversation: Art, Architecture and Placemaking, 

April 10

, 

6 – 8 p.m.

 at Dallas City Performance Hall
Arts Advocacy Day, 

April 18, 10:00 a.m. – 1:30 p.m.

 at Latino Cultural Center
Family Event hosted by the Office of Cultural Affairs, 

April 15, noon – 4 p.m.

 at the Ronald Kirk Bridge and Felix H. Lozada, Sr. Gateway Park
Three free, outdoor performances of BANDALOOP , the vertical dance company which will perform off the side of a downtown office tower. Presented by Dallas Arts District, TITAS Presents and AT&T Performing Arts Center, 

April 22

 in the Dallas Arts District
DeColonize Dallas Opening Reception, 

April 11

, 

6 – 8 p.m.

 at Nasher Sculpture Center
México 1900–1950: Diego Rivera, Frida Kahlo, José Clemente Orozco, and the Avant-Garde, 

March 12 – July 16

 at Dallas Museum of Art
For more info, watch this site, or to see events and news related to the Dallas Art Fair, go here.